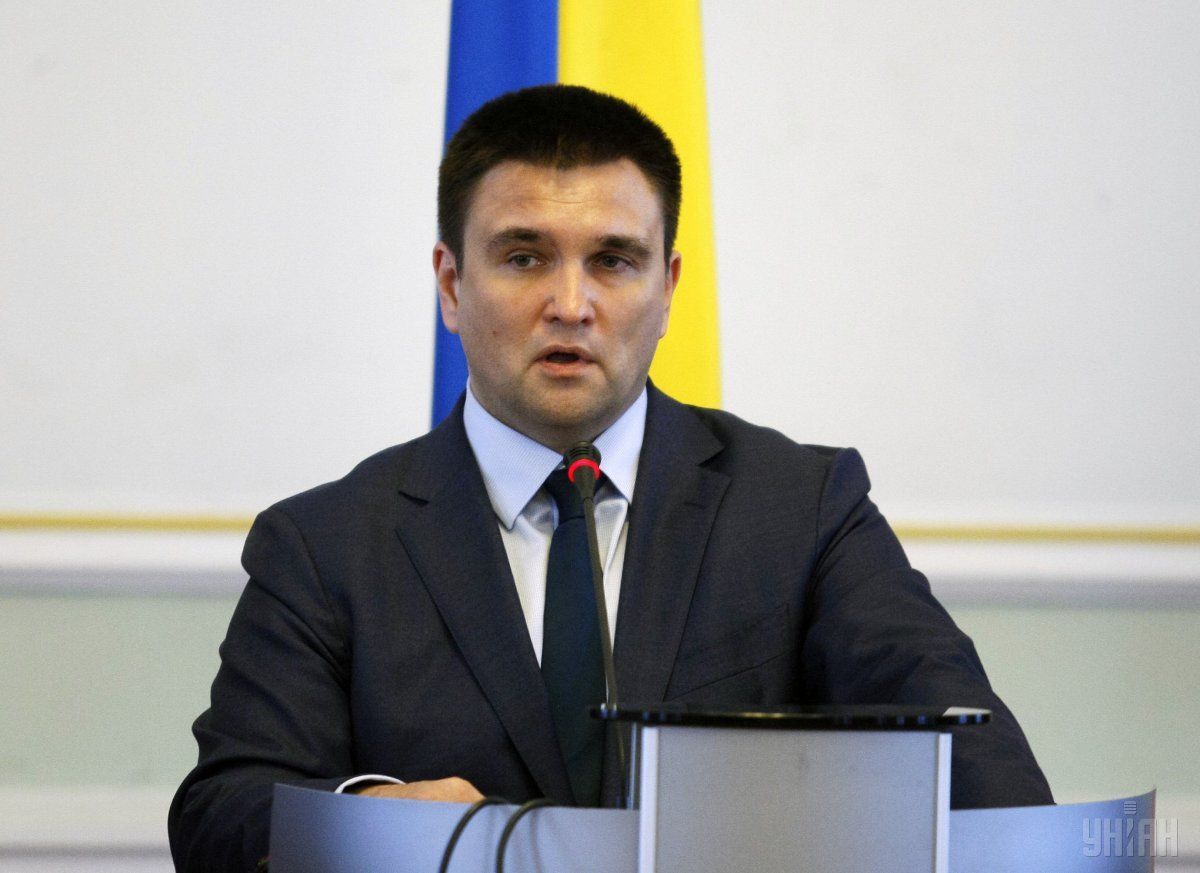 Photo from UNIAN
The deportation of Crimea Tatars from their home peninsula to the eastern regions of the Soviet Union, personally supervised by Stalin, was one of the most rapid and brutal in history, Klimkin wrote in his column that appeared in The Wall Street Journal's printed edition May 23.
It wasn't until 1991, after Ukraine gained independence, that the ban on the Tatars returning to their native land was finally lifted, Klimkin wrote.
"In an effort to restore a remnant of its empire, Russia has recently resorted to using repressive politics against the pro-Ukrainian Crimean Tatars, who oppose most vocally the Kremlin's land grab on the peninsula," Ukraine's top diplomat wrote.
This time, Russia isn't systematically removing the entire Crimean Tatar population. Instead, it is using fear, intimidation and coercion to force them out, according to Pavlo Klimkin.
Among prominent Crimean Tatar politicians who have been exiled, imprisoned and subjected to psychological abuse, Klimkin recalls of Ilmi Umerov, the deputy chairman of the Tatars' legislative body, who has said that "Russia must be forced to leave Crimea and Donbas."
Read alsoCrimea annexation could be stopped at one point – Crimean Tatars' Chubarov"For these outspoken words, he has been forcibly committed to punitive psychiatry. That, of course, was another of Stalin's favorite methods," wrote Ukraine's foreign minister.
To resist Russia's human-rights abuses, Ukraine has joined the international campaign "Let My People Go" and called for the release of Mr. Umerov and others imprisoned illegally. But he still faces criminal charges for "calling for the violation of the territorial integrity of Russia."
The minister also told of Russian security forces employing in Crimea tactics similar to the ones they used in Chechnya, such as forced disappearances.
Klimkin noted Ukraine's continued efforts with the International Court of Justice to hold Russia accountable for its aggression. In April the court ruled that Crimean residents had suffered abuse at the hands of Russia, the de facto authority, and subsequently ordered it to "refrain from maintaining or imposing limitations on the ability of the Crimean Tatar community to conserve its representative institutions, including the Mejlis; [and] to ensure the availability of education in the Ukrainian language," according to Klimkin.
Read alsoRussia deploys six nuclear warheads in Crimea – Dzhemilev"I have pledged that we will continue our fight and I am calling on our friends and partners to stand by Ukraine to help reverse the illegal occupation and annexation of the peninsula," Klimkin wrote. "It is only then that the decades-long tragedy of the Crimean people can finally be drawn to a close."