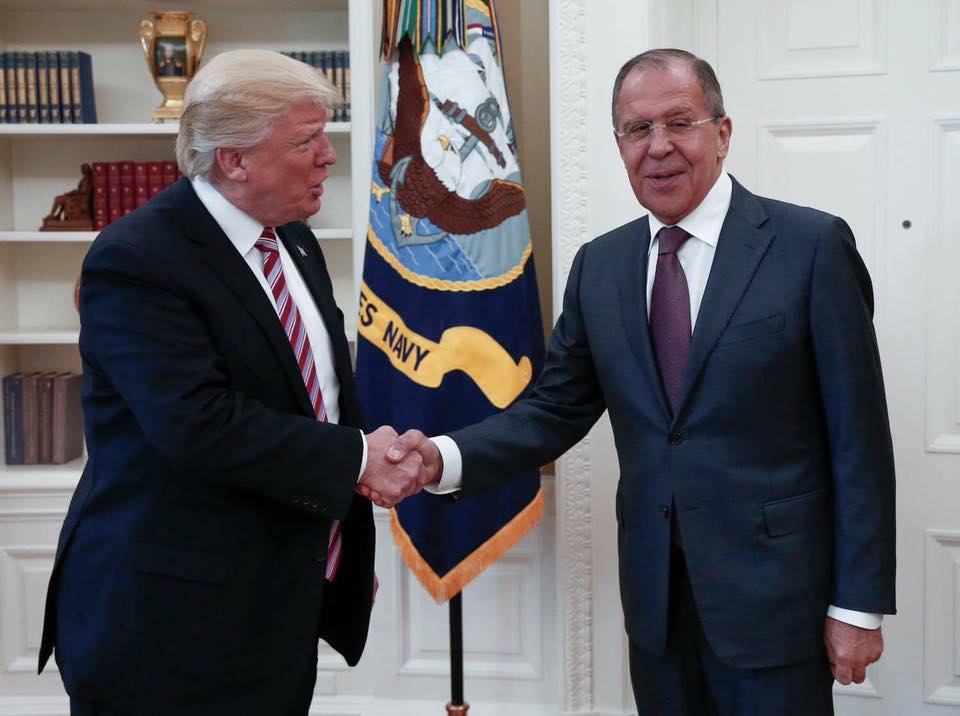 facebook.com/maria.zakharova
This particular note directly concerning Ukraine seems to have been lost among other sensational headlines sparked by the NYT report, and only now has it become subject of expert comments, acording to VOA.
"Trump's 'nut job' Comey comments shouldn't overshadow fact he also threw Ukraine under bus in mtg [meeting] with Russians. Trump's saying he doesn't really care about Russian aggression in Ukraine is staggering. Pulls rug out from under Western policy," Andrew S. Weiss, Vice President for Studies in the Carnegie Endowment for International Peace, wrote on Twitter.
"As I pointed out the other day: fact that Trump team was secretly talking to pro-Moscow Ukraine gray cardinal V. Medvedchuk explains a lot about why Trump's position on Ukraine/Crimea have been so over the top and aligned with Kremlin talking points," he tweeted.
Read alsoTrump received Lavrov on Putin's personal requestAt the same time, critics of U.S. President Trump have called a message of The New York Times a proof of him betraying Ukraine.