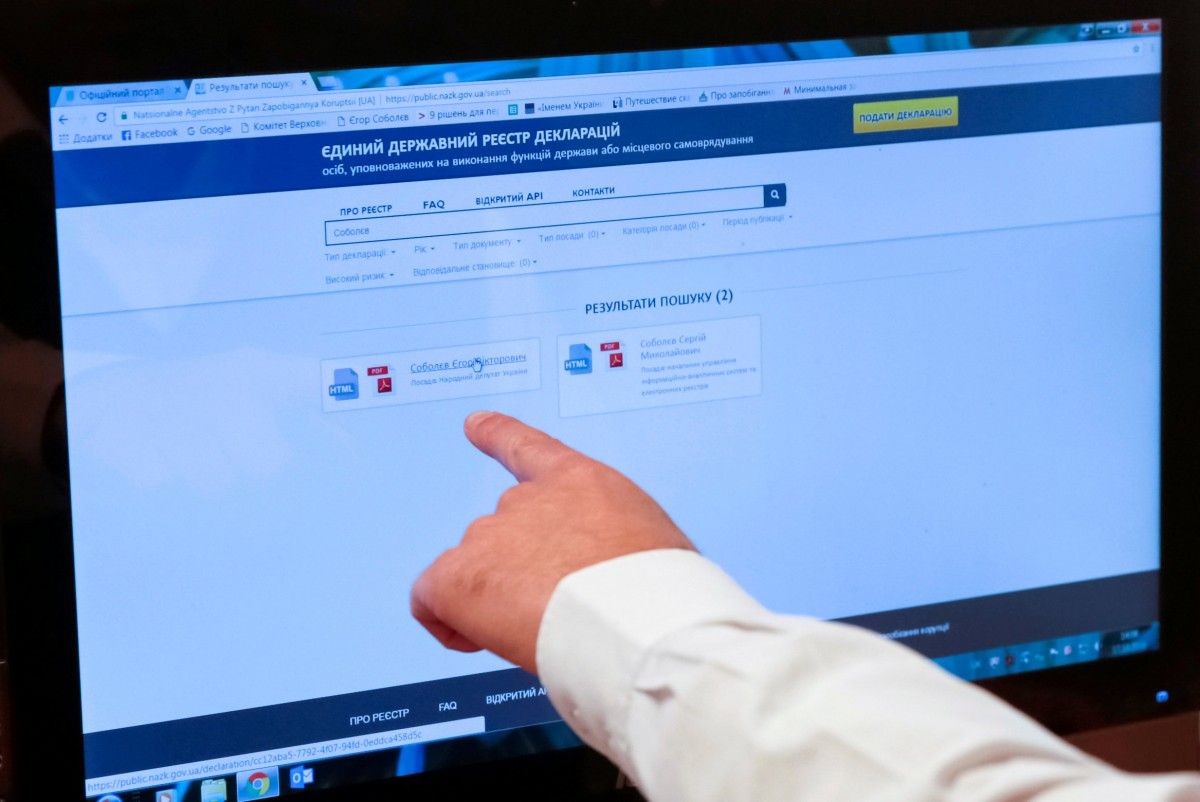 REUTERS
The boss of the software company, Yuriy Novikov, strongly denied the accusation and a leading anti-graft non-governmental organization also expressed doubts about the case, according to Reuters.
The database of lawmakers' and officials' asset declarations has been mired in scandal, and activists say vested interests have tried to sabotage it.
Novikov's company Miranda won the tender to create the database, but prosecutors say he subcontracted a university teacher and his students to build the software and stole the project's funding that had been given by the Danish government.
"Novikov decided to embezzle the funds and evade taxation," Lutsenko told lawmakers during a report to parliament.
Read alsoUK envoy to Ukraine: Change to e-declaration rules serious step back"The funds that had been provided to Miranda were transferred to an account in Estonia through a fictitious company," he said.
When contacted by Reuters, Novikov said the accusations from the prosecutor general's office were "groundless."
Read alsoPoroshenko praises e-declaration law, wants maximization"Such a performance by the general prosecutor shows the prejudice and bias of the investigation and creates the means to pressure the court with the aim of obtaining beneficial judgements for the PGO," he said in emailed comments.