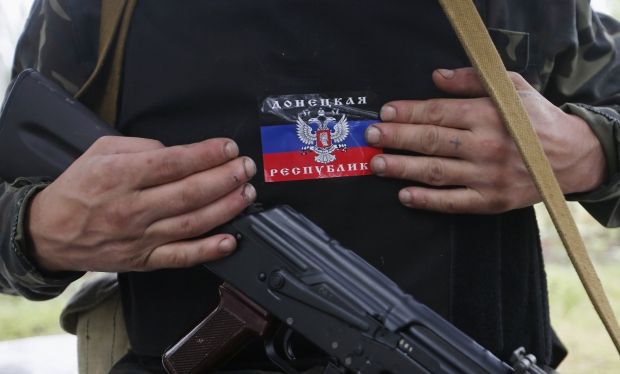 REUTERS
The ambassador recalled that the newspaper had published three lengthy pieces by an "iDnes special correspondent in the east of Ukraine," which romanticized and glorified criminals who captured part of the Ukrainian territory and took hostage millions of Ukrainians.
"One gets the impression that the only task of Adam Hajek was to whitewash the image of gangsters who, together with the Russian military, terrorize local population in Donbas and destroy what's left of its infrastructure," Perebyinis said.
At the same time, with respect to the Ukrainian military, Hajek uses unacceptable comparisons, most typical for Russian propaganda media.
Read alsoChief of Inter TV news service expelled from Ukraine for propaganda"The general conclusion to which he tries to bring his readers is obvious: to justify the crimes that are being carried out by Russia and its puppets in Donbas," the ambassador wrote.
He also noted that the correspondent had entered the occupied areas of Donbas in violation of the Ukrainian laws, that is, from the territory of Russia.
"Does the publication know that this is casting a shadow on the reputation of the entire publication, not only the journalist? If the editorial board did not know about this, would it be ready to condemn the actions of its journalist who might have used the name of one of the most influential Czech newspapers for who knows what purposes of his own?" Perebyinis asked in his column.
Read alsoRussian-controlled media spread untrue information about Energoatom – James WilsonIt is worth noting that Hajek's latest piece was published by iDnes on May 21, titled "Czech warriors fighting in Donbas: they have more democracy here than you do." It refers to Czech militants in Donbas, while the author praises their crimes against the Ukrainians in his article.