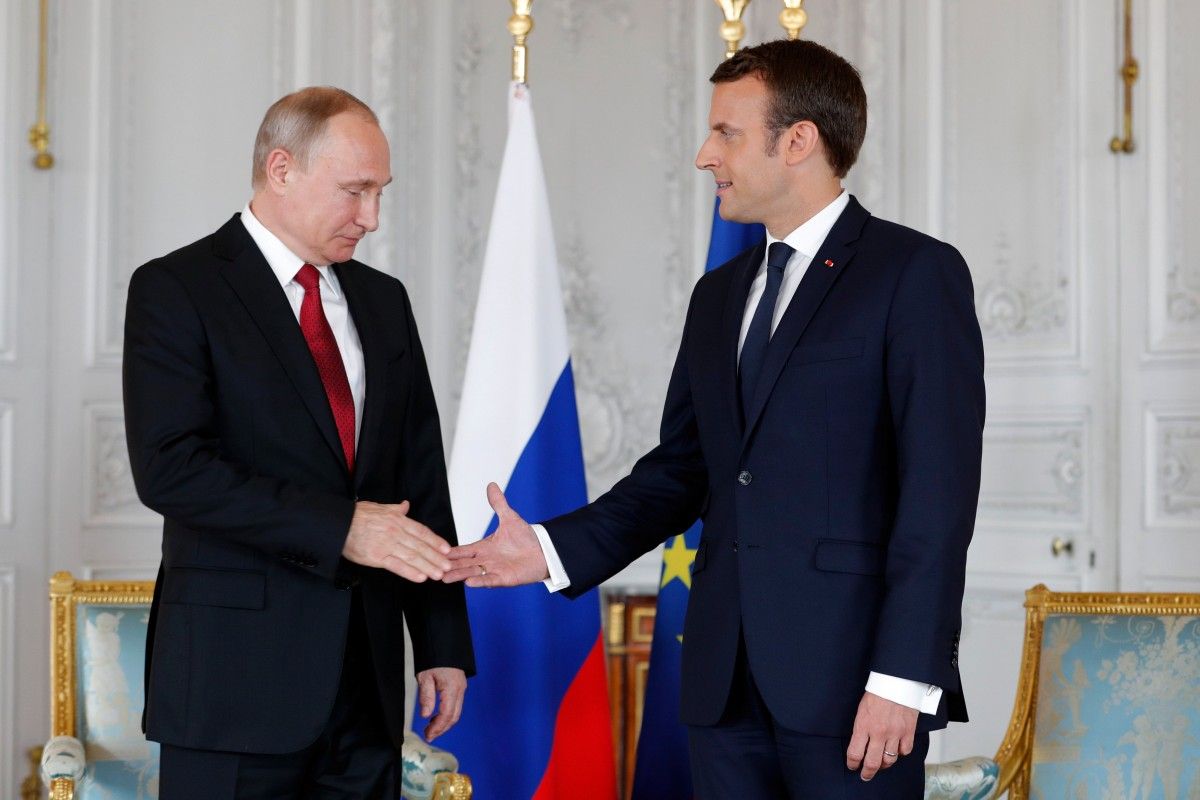 REUTERS
The Russian leader also called on the French media to promote the abolishment of restrictive measures earlier imposed on Russia over its actions in Ukraine.
"You asked how the sanctions against Russia will help settle the crisis in south-eastern Ukraine. They won't help in any way. I'm addressing you and the representatives of other French media: fight for the abolishment of all restrictions in global economy. Only the abolition of all types of restrictions, free market and free competition, fair, not burdened with various political considerations and conjuncture instruments, will help global economy to develop," said Putin.
Read alsoUkrainians appeal to Macron over Putin's political prisonersAs reported earlier, Emmanuel Macron welcomed Vladimir Putin in the 17th Century palace of Versailles outside Paris.
The 39-year-old French leader and Putin exchanged a cordial, businesslike handshake and smiles when the latter stepped from his limousine for a red carpet welcome, with Macron appearing to say "welcome" to him in French, according to Reuters.
Many media outlets paid close attention to the greeting routine of the two leaders following the recent white-knuckle handshake Macron offered Donald Trump.
"Once inside the opulent palace just outside of Paris, the world leaders appeared somewhat awkward and uncomfortable as they shook hands and held the pose for the cameras. Sitting side by side on gilted seats, they both struggled to get comfortable, with Mr Putin seemingly looking less than impressed," The Independent wrote.