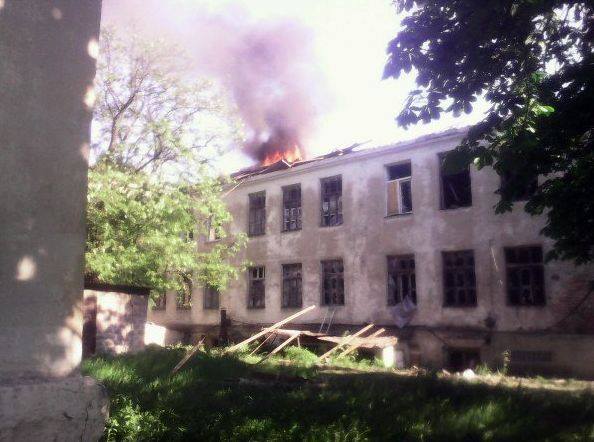 facebook.com/ato.news
A ceasefire agreement signed in February 2015 in Minsk that aims to end the conflict between Ukrainian government forces and pro-Russian separatists has failed to end artillery fighting. Each side accuses the other of violating the truce, as reported by Reuters.
Senior officials from Germany, France, Ukraine and Russia – known as the Normandy format – met in Berlin on Tuesday to try make a breakthrough on the crisis.
"The meeting enabled us to assess the situation on the ground, which remains extremely worrying," Foreign ministry spokesman Romain Nadal said in a daily online briefing.
"Guarantees were demanded to allow the special observation mission of the Organization for Security and Cooperation (OSCE) to carry out its mandate in the best conditions."
Read alsoMacron says Minsk agreements only way to resolving Donbas crisisFighting between pro-Russian rebels and government forces first broke out in April 2014 after a pro-European uprising in Kyiv ousted Ukraine's Moscow-backed president. About 10,000 people have been killed in the three-year conflict.
The European Union imposed sanctions on Russia after Moscow annexed Crimea from Ukraine in 2014 and then backed separatist rebels in the east.
New French President Emmanuel Macron, who has warned that he would support new sanctions against Moscow if the situation did not improve, agreed with his Russian counterpart Vladimir Putin on Monday that the time was right for a new round of peace talks between the leaders of the four-way group, which met first in Normandy, northwest France.
"France and Germany underlined (on Tuesday) the risk of a deterioration of the economic, ecological and humanitarian situation," Nadal said.