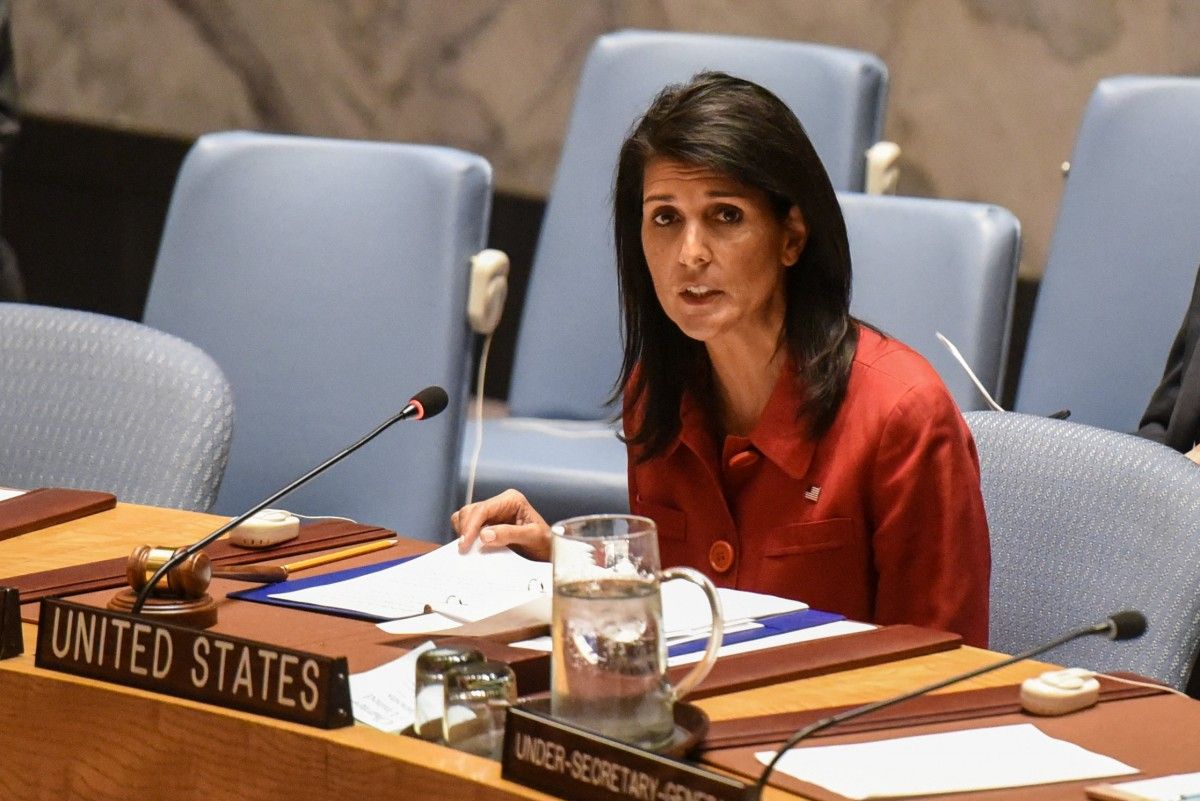 REUTERS
"I'm not aware of that," said Haley, asked about the news reports on CNN's "State of the Union." "So, everything I know is that we have said we're going to keep our sanctions strong and tough when it comes to the issue in Ukraine. I've said that publicly. We'll continue to say that," POLITICO wrote.
Haley also said she could not confirm a report that White House adviser Jared Kushner sought to use the Russian embassy to communicate securely with the Kremlin during the presidential transition, but she said she "wouldn't do that" herself.
Read alsoHow Trump administration's secret efforts to ease Russia sanctions fell short – media"What I can tell you is, no, I wouldn't do that," the former South Carolina governor told host Jake Tapper. "But at the same time, I'm not in that inner circle in the administration.
"I do my job at the United Nations, and Jared continues to do his job there at the White House. And until we see facts, it's hard to respond to something like that."
Also addressing the subject of Russia, the ambassador told John Dickerson on CBS' "Face the Nation" this weekend that the U.S. is "going continue to call them out as we need to."
"At the same time, we are trying to see if we can have talks with them on how to better come in line in the Syrian conflict," Haley said. "We're working with them on counterterrorism. But if we see Russia doing anything wrong, we're going to tell them."
"I can tell you the international community is concerned about Russia's meddling within all of their elections," she added. "But they're concerned about Russia for a lot of reasons. And so we'll continue to keep our eye on them. And when we can work with them, we want to try and do that. But when we can't, we're going to hold the line."