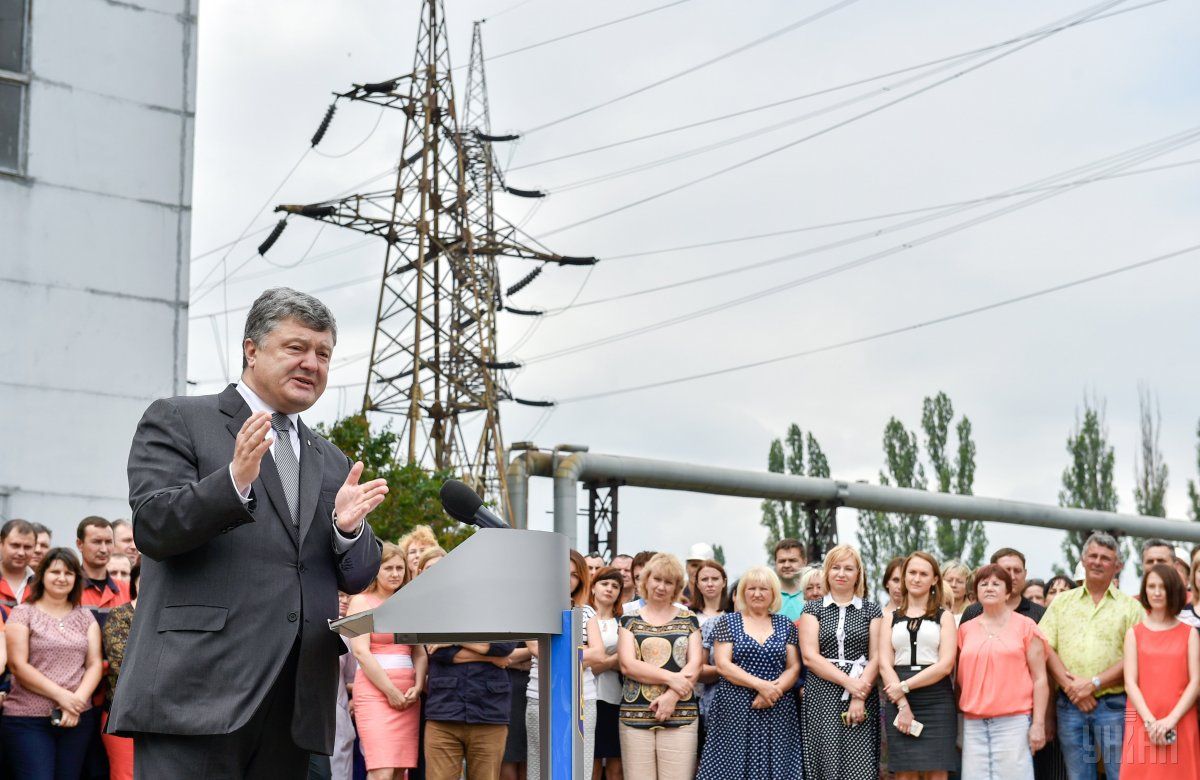 Poroshenko says there will be no more "take-or-pay" principle / Photo from UNIAN
"I am not speaking of criminal liability – that is not for the president to decide, there are relevant agencies for that. I am speaking of political liability for putting the country on its knees, and it has been proven not by politicians or domestic experts, but by the highest international judicial institution. It has been proven that the interests of Ukraine were compromised," Poroshenko said on Thursday, June 8, while commenting on a recent decision by the Arbitration Institute of the Stockholm Chamber of Commerce in favor of Ukraine.
Read alsoNaftogaz CEO: Gazprom's gas price for Ukraine should be reviewed retroactively, from 2014According to him, the verdict clearly stipulates – there will be no more "take-or-pay" principle and 40 billion dollars will be saved for Ukraine. "The most important is that we have prevented gas being a political weapon against our free independent democratic country," he said.
"The predatory take-or-pay principle means that, no matter how much gas is consumed, one should pay for 52 billion cubic meters, even though Ukraine has never consumed that much. And there was a criminal signature given, and the obligation was absolutely illegal, corrupt and contradictory to the market," he said.
"Imagine – I was elected president and in a few weeks I am sued for almost 40 billion dollars that Ukraine must pay to the aggressor country for services and goods that have never been provided under the criminal contract," he added.
Afterwards, according to the president, respective instructions were given to file a suit to the court to defend Ukraine's interests in a civilized manner. "You may ask why they didn't file a suit in 2013, 2012, 2010 or 2009, immediately after the signature. They were on the gas needle, their hands were tied with corrupt deals," he said.
The Ukrainian-Russian gas delivery contract was concluded in 2009 by then Prime Minister Yulia Tymoshenko. During Viktor Yanukovych's presidency, Tymoshenko was convicted of misuse of office when signing the 2009 gas contract with Russia.