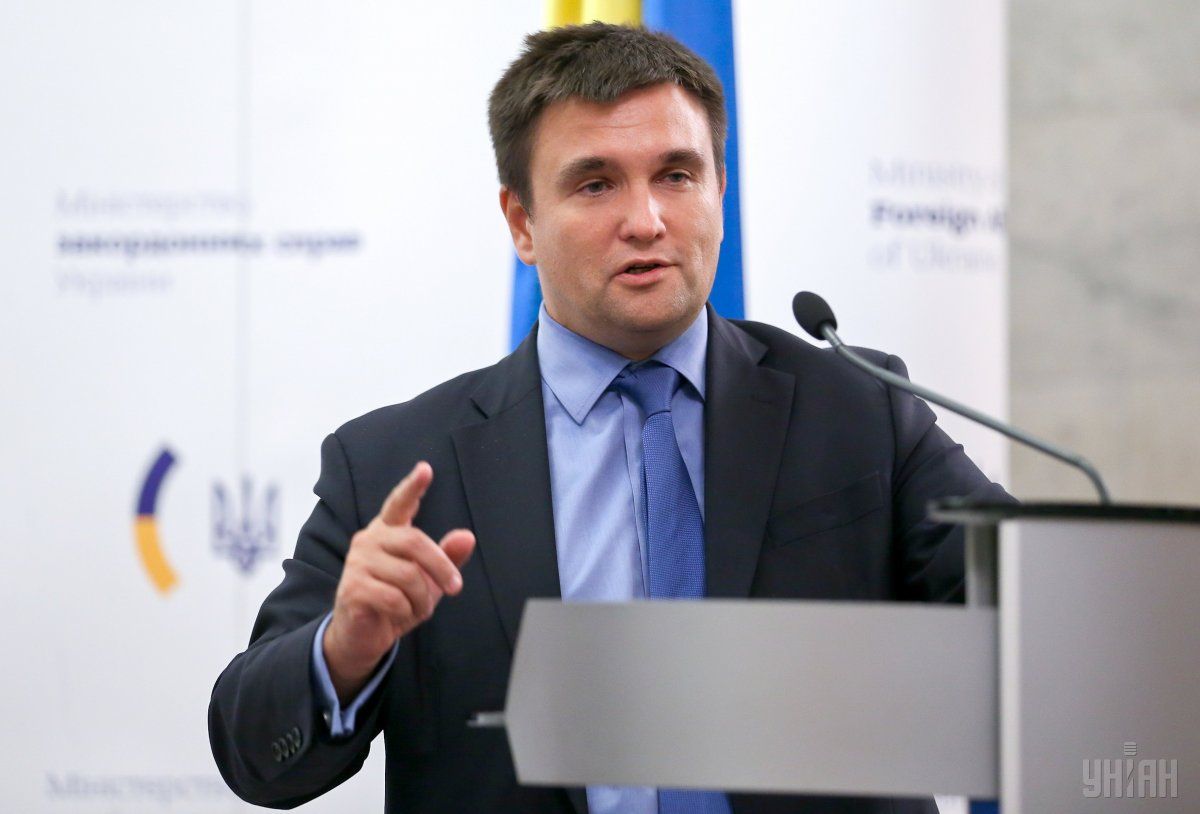 Klimkin says all allies are aware Ukraine can make a unique contribution to common security / Photo from UNIAN
"We have now set a new signpost, and we're moving towards membership of NATO. Why so? Because NATO today is the only system of security that has been built not only on interests, but on values too," he said, Channel 112 Ukraine reported.
"And I am absolutely sure that we are now starting to work as an element of the eastern flank of NATO," the minister said.
He stressed: "Many have forgotten that it was at the Warsaw summit of NATO, which took place not long ago [in July 2016], that we clearly decided we'll introduce all standards in security and defense dimensions by 2020."
According to the minister, all the allies are aware that Ukraine can make a unique contribution to common security.
Read alsoUkraine and NATO: New window of opportunity"Everybody has seen perfectly well what we've done in those three years, which army we've built, and which security sector we've developed here, and we've shown that we are capable of fighting for ourselves and for freedom, which means we can fight for values," he stressed.
"The values are NATO, and I am sure we will follow our way, we'll succeed, and so will NATO," he added.
As was reported, the Verkhovna Rada has set NATO membership as a key goal for the country's foreign policy in the No. 6470 bill, passed on June 8, replacing the non-aligned status.
The bill was backed by 276 lawmakers in the 450-seat legislature. Ukrainian President Petro Poroshenko says he wants to meet NATO entry requirements by 2020 and has promised to hold a referendum on joining.
In turn, NATO said it had taken note of the decision by the Verkhovna Rada on NATO membership and stressed that reforms remained a priority for Kyiv.