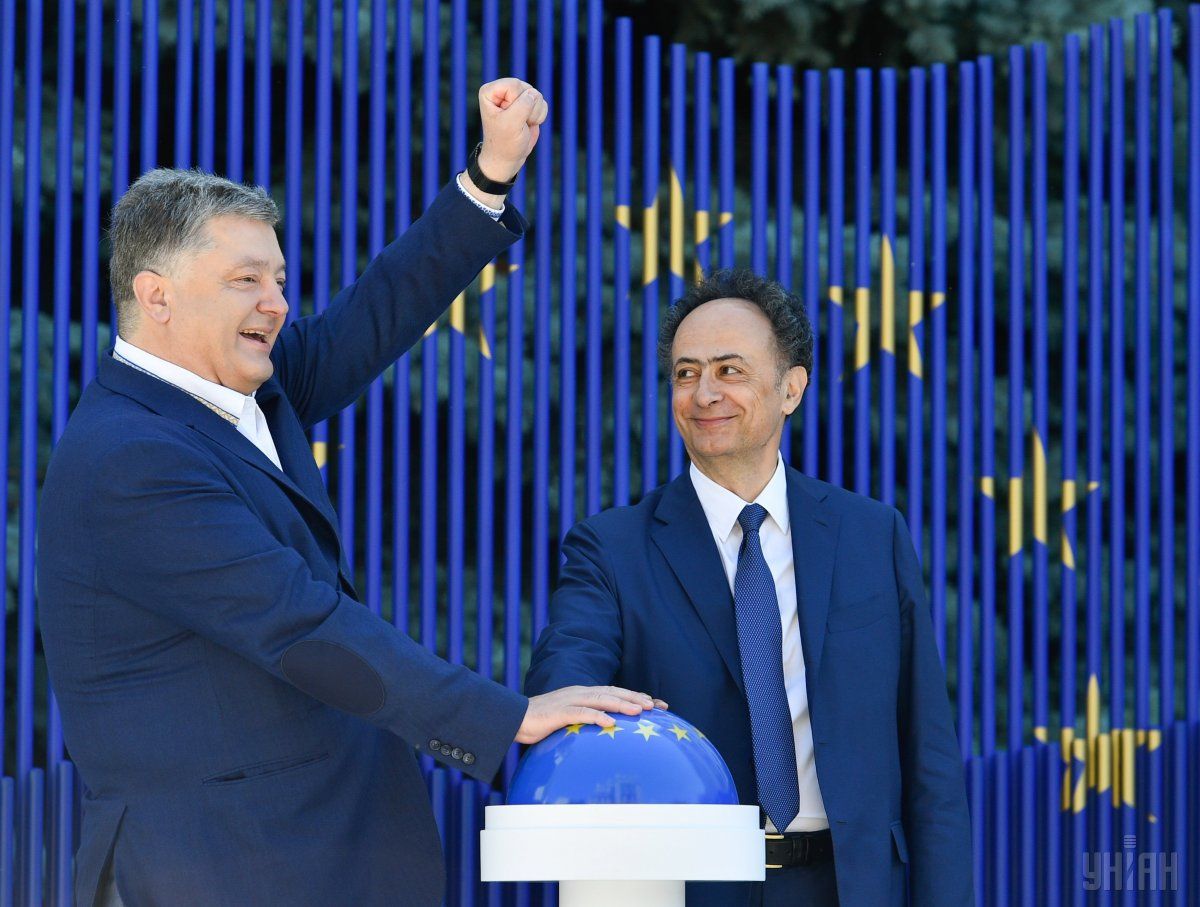 Photo from UNIAN
"This is a final "goodbye" to the Russian empire and the words "back in the USSR" will be heard only listening to Beatles," Poroshenko said at a ceremony held outside the presidential administration headquarters.
"We will never return to the Soviet Union because we, a proud and free democratic nation, are returning to the family of European nations. And I am proud that we have succeeded," he said.
Read alsoVisa lib "well-deserved reward" for Ukraine's reforms - Hahn"I am Ukrainian and I love freedom! This is what every Ukrainian feels today," the Ukrainian president stressed, adding that Ukraine has been going to the day of the visa-free travel introduction for a long time, with its people working persistently to change the country.
It will be Lithuania which will accept the first flight with a group of Ukrainian tourists and government officials within the framework of the entry into force of the visa-free travel, according to an announcement made during a joint press conference of Petro Poroshenko and his Lithuanian counterpart Dalia Grybauskaite in Kharkiv June 9.  
Read alsoSpeaker forecasts when Ukraine's parliament may address visas with RussiaThe Ministry of Foreign Affairs of Ukraine explained that the visa-free regime with the European Union will be enforced according to the local time of each EU member state after midnight on June 11.
As UNIAN reported earlier, the visa-free travel for Ukrainian citizens will apply to all EU countries, except Great Britain and Ireland, and will also operate in Schengen countries outside the EU: Norway, Iceland, Liechtenstein and Switzerland. For visa-free trips, citizens of Ukraine must be holders of biometric passports.