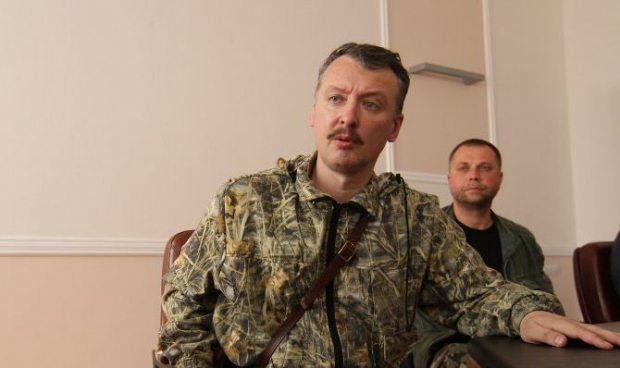 Photo from UNIAN
"We have five cases lodged by Ukraine with the European Court of Human Rights against Russia regarding human rights violations that occurred during the annexation of Crimea and beyond, as well as during military operations in Donbas," Ukraine's Commissioner for ECHR Ivan Lyshchyna has told Hromadske TV channel.
Read alsoUkraine submits new evidence to ECHR over Crimea annexationCommenting on the Crimea case, Ivan Lyshchyna said: "We submitted 150 pages of text in English; [there are] 50 witnesses confirming the Russian invasion of Crimea, Russia's actions in Crimea, human rights violations by the Russian Federation in Crimea; more than 100 video-recorded evidence with testimonies of those who recorded them, or were filmed, or know where the material came from; and more than 160 documents. [Russia's] effective control is slightly easier to prove than in Donbas because in Crimea, the Russian Federation itself recognizes that it has gained this effective control. They say they gained it on March 21, 2014, while we claim it happened on the night of February 26-27, that's when Russian military seized the building of parliament of the Crimean Autonomous Republic and forced [the deputies] to vote for the referendum."
Lyshchyna noted that Ukraine has even filed as evidence the Russian documentary "Crimea. Path to the Motherland."
"Even Girkin, he actually serves as a witness in our favor. He has told so many interesting things on television that we are using it all," Ivan Lyshchyna said.
Read alsoUkraine not to file new lawsuits with ECHR against Russia over events in Crimea, DonbasHe also explained that the case on Donbas is much larger, as there have been much more human rights violations there, and it is much more difficult to prove Russia's participation in these events.
UNIAN memo. Igor Girkin aka "Strelkov" is a Russian citizen, Russia's GRU special forces operative, the leader of a Russian subversive group, who had terrorized local population in Donbas, seized administrative headquarters, and destabilized eastern Ukraine.
It was established that in early March 2014 he arrived in Crimea and coordinated the seizure by Russian servicemen and representatives of the Russian security forces of the Ukrainian army bases, buildings of local government bodies and the Autonomy's Administration. He also supervised the abduction of military servicemen, activists of public organizations, and other citizens of Ukraine and foreigners who were in Crimea at the time.
In addition, Strelkov has been recruiting citizens of Ukraine for their further use as subversion assets in Ukraine. On April 15, 2014, the SBU launched a probe, charging Strelkov with the organization of a premeditated murder and the commission of acts to the detriment of Ukraine's sovereignty, territorial integrity and inviolability, conducting sabotage and subversive activities, and setting up riots in eastern Ukraine.
Girkin had earlier proclaimed himself the supreme commander-in-chief of the "Donetsk People's Republic" and issued his first "decree", in which he appealed for Russia's military assistance. In the "decree" it was noted that all soldiers and officers of Ukraine's Armed Forces, Internal Troops, SBU, Interior Ministry and other military structures of Ukraine, from that moment were considered illegally deployed in the territory of "DPR".
At the moment, Girkin-Strelkov resides in Moscow, leading the so-called "Novorossiya" movement.