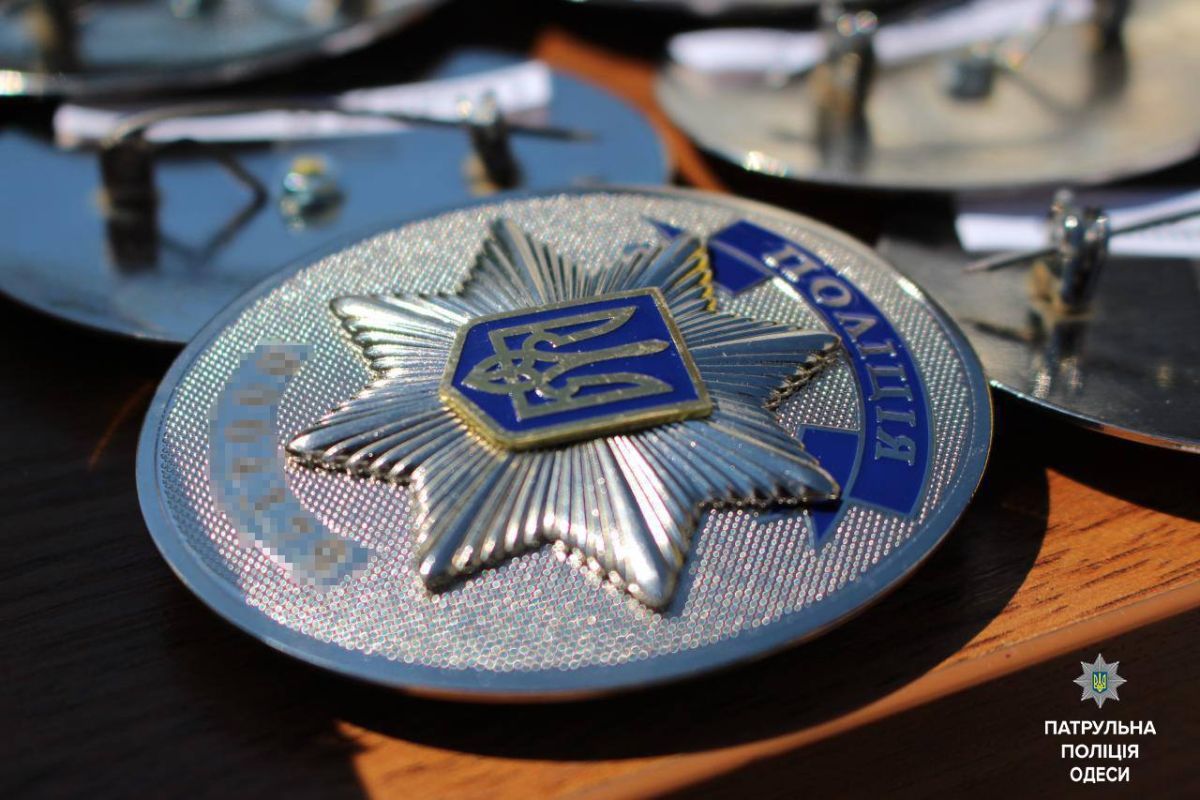 facebook.com/odesapolice
Kestutis Lancinskas, a former Lithuanian police chief who heads an EU rule-of-law mission, EUAM, in Kyiv, told EUobserver that Ukraine is these days seeing a spike in "all types of crime."
The recent killings of a Russian dissident, Denis Voronenkov, and of a journalist, Pavel Sheremet, brought back memories of the lawlessness in Ukraine when it split from the Soviet Union in the 1990s.
Lancinskas said those cases appeared to be political. "I don't think they were related to organized crime," he said.
But he said Ukraine suffered from a "very high crime rate" with "all types of reported crime on the increase."
The streets feel safe, but he listed corporate raiding, racketeering, prostitution, human trafficking, and thefts of luxury cars among the problems.
He said that, despite the phalanx of Western advisers in Ukraine, this was to be expected due to its post-revolutionary political turmoil, its economic crisis, and its conflict with Russia.
He said the conflict meant illegal firearms were readily available.
He also said it meant a rise in violence, especially domestic violence because fighters were coming home from the front with "psychological problems."
EU doors open
Read alsoSome 21,200 Ukrainians enter EU without visa in past weekLancinskas spoke as the EU, on 11 June, began to let in Ukrainian nationals for short trips without a visa, but he said the waiver was unlikely to increase crime in Europe.
"There will be no effect… Why? Because visa-free doesn't influence criminality," he said.
"Organized crime always had a lot of possibilities to get into European countries even when the visa regime was in place. These people find ways to get in," he added.
"Even with the strongest controls, they find ways," he said.
Lancinskas took over the EU rule-of-law mission in Kyiv last February, replacing a Hungarian diplomat, Kalman Mizsei, who set it up in July 2014.
Unlike the EU mission in Kosovo, which conducts investigations, the Kyiv mission, of some 250 experts, merely advises Ukraine on how to improve law enforcement.
It is working with rank-and-file police, prosecutors, courts, and the SBU – Ukraine's domestic intelligence service, which, unlike many Western intelligence services, also has crime-fighting powers.
The EU mission began work after Ukrainians overthrew former leader Viktor Yanukovych in what was, in part, an "anti-corruption revolution," Lancinskas said.
"There was a critical mass of people who were no longer willing to live under the old-fashioned Soviet system… We saw doctors and lawyers who came to Kyiv to throw stones [at the authorities]", he said.
Quick win
Back in 2014, public trust in the police was just 5 percent, according to Ukraine's interior ministry.
Policemen, who earned little more than the minimum wage of EUR 100 a month, used to extort money via spot fines and took hours to respond to emergency calls.
Prosecutors raided companies on behalf of rival oligarchs and sold protection to corrupt MPs and officials.
Read alsoAvakov explains why office of anti-graft agency's member being raidedMany judges were in on the racket – when Ukraine introduced a law, last year, forcing them to make online declarations of their assets one-quarter of judges resigned to hide what they had.
Bureaucracy compounded the problems. Some policemen who sat in the same room, for instance, used to communicate with each other by mailing letters.
Lancinskas said there had been "huge changes" in the past three years.
He said "many of our quick wins have been in the police," which has hired thousands of fresh faces, doubled wages and cut response times to 20 minutes or less.
Public trust now stands at 42 percent, the interior ministry and an independent pollster, the Razumkov Centre, have said.
Slow-down
Change higher up the hierarchy is slower, however.
Lancinskas said the prosecutor general, Yuriy Lutsenko, a political ally of President Petro Poroshenko, was more interested in hunting down members of the old regime than in modernizing his service.
"He's focusing on investigations of Yanukovych activity, but we'd be happy to get him more interested in reform," he said.
Read alsoKyiv court to consider Yanukovych treason case on its merits on June 26Despite his focus, Lutsenko has yet to catch any big fish or to prove who ordered the sniper fire that killed dozens of protesters in 2014.
The prosecution service is meant to cut flab by reducing staff from 18,000 to 10,000 people by the end of 2017, but Lancinskas said: "It's still unclear how this objective will be reached."
Instead, Lutsenko has dissolved his Reform Department, leaving EU experts "still waiting for an explanation" on who they are meant to talk to in future.
The mass resignations of judges has also seen "cases piling up that are not being heard, which undermines people's faith that justice is being served," Lancinskas said
Reverse gear
Meanwhile, the SBU, which, under Yanukovych, used its crime-fighting powers to harass NGOs, is said to be reverting to old ways.
"The SBU is trying to clamp down… on civil society, particularly anti-corruption activists," an EU diplomat, who asked not to be named, told EUobserver.
Lancinskas said he was "aware" of the allegations, but had "no way of establishing their veracity."
He said his office and NATO's office in Kyiv had sent a "draft concept" on SBU reform to Poroshenko which said it should cede its crime-fighting powers to focus on intelligence, counter-intelligence, and counter-terrorism.
"The reforms are designed among other things to reduce the scope of abuses," he said.
"If the SBU is to achieve its objective of integrating within Euro-Atlantic security structures, it will have to transfer law enforcement and investigative competencies to other bodies," he said.
Read alsoTurchynov, Grant discuss transition of Ukraine to NATO standards Poroshenko got the EU-NATO proposal last November, but Lancinskas said: "We're still waiting for an answer."
The EU diplomat who asked not to be named said there was a threat of going "back to norm in a country that has seriously backtracked from the reforms that civil society is demanding."
He also said there was a risk of playing "the usual international game whereby the locals pretend they do reforms to our liking and we pretend we don't see they don't do it."