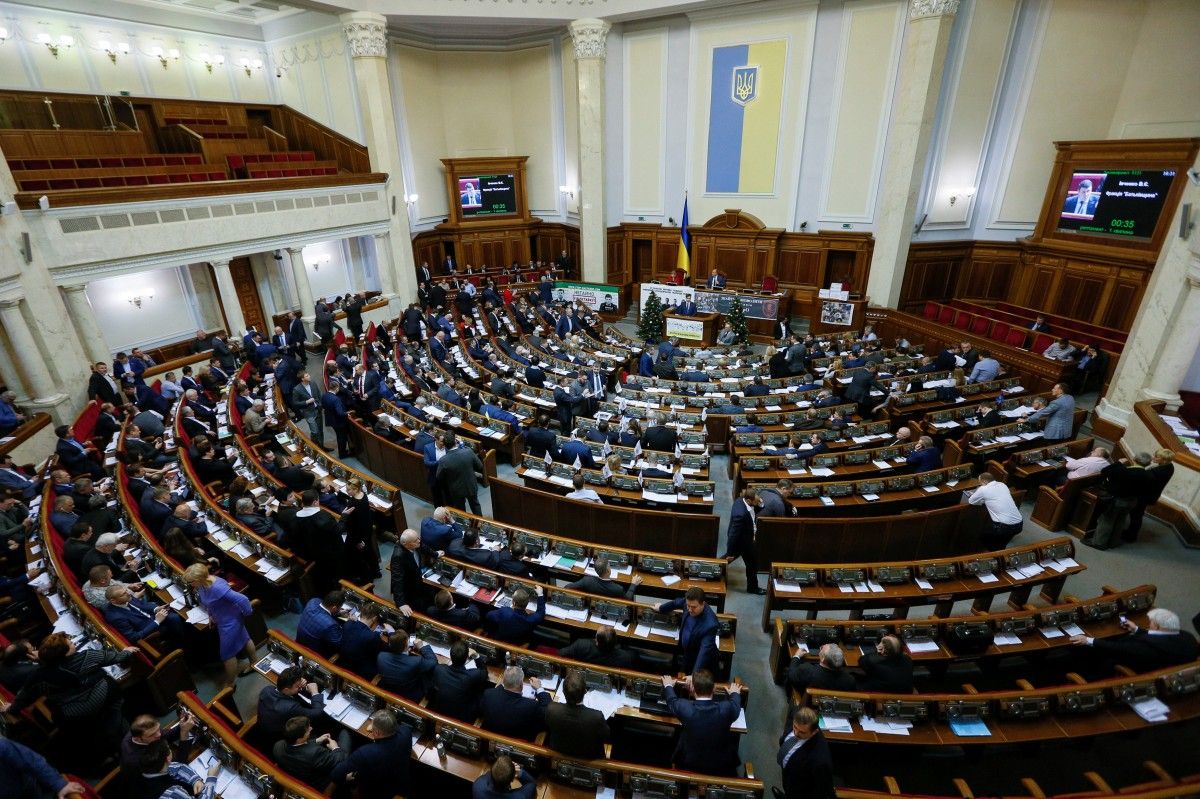 REUTERS
Some 231 lawmakers out of the 376 registered in the session hall voted for this document.
In particular, the bill stipulates that the court shall consist of 18 judges. The President of Ukraine, the Verkhovna Rada, Ukraine's parliament, and the Congress of Judges of Ukraine shall appoint six judges each.
Nominees to the position of Constitutional Court judges shall be selected on a competitive basis.
The judges shall be appointed for nine years without the prolongation of their tenure.
The bill also lists cases when Constitutional Court judges may be dismissed. At the same time, a Constitutional Court judge cannot be detained or held in custody, or arrested without the consent of the Constitutional Court until a conviction is pronounced by a court, with the exception of the detention of a judge during or immediately after a grave or especially grave crime has been committed.
Read alsoSupreme Court candidates being screened by Ukraine's anti-graft bureauA judge's salary consists of the basic salary and a premium for an administrative position in the Constitutional Court. The basic salary of a Constitutional Court judge is set at the level of the official salary of a judge of the Supreme Court. The Chairman of the Constitutional Court shall be paid an extra fee set at 15% of the basic salary.
Retired judges of the Constitutional Court shall be paid lifelong fees on a monthly basis, which are set at 50% of their salary.
The draft law stipulates that the Constitutional Court shall consist of the Grand Chamber, two senates and six panels (collegiums).
The Grand Chamber functions in the composition of all judges of the Constitutional Court. It considers cases, in particular, regarding the compliance of inquiries with the Ukrainian Constitution (constitutionality) with the laws of Ukraine and other legal acts of the Verkhovna Rada, executive orders of the president, the government, as well as legal acts of the Verkhovna Rada of the Autonomous Republic of Crimea.
Read alsoPoroshenko ready to amend Constitution for Crimean Tatar autonomy in CrimeaThe Senate consists of nine judges of the Constitutional Court. Senate members shall be approved by a decision of the Constitutional Court. The Senate, in particular, probes constitutionality of laws, their separate provisions as part of examining constitutional complaints.
A panel consists of three judges of the Constitutional Court. They are authorized to decide on opening constitutional proceedings in a case on a constitutional petition, a constitutional inquiry, or a constitutional complaint.