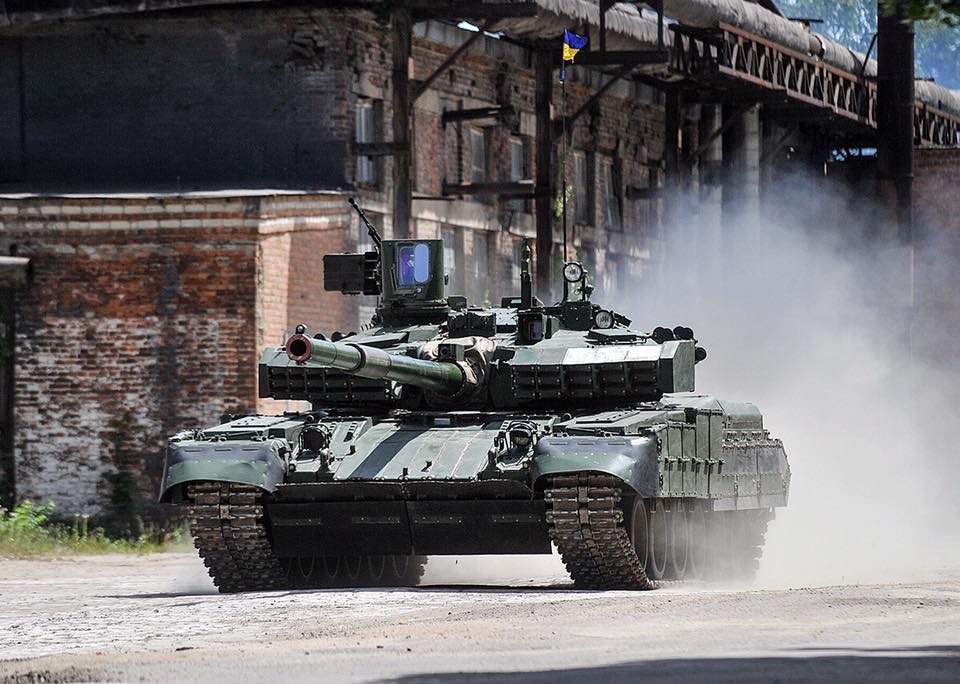 facebook.com/oleksandr.turchynov
"The task we set before the Ministry of Defense, before the defense industry that this tank should go to the Armed Forces of Ukraine next year. At least 10 Oplot tanks are now included in the state defense order for the next year, so that we could have a fully equipped armored company," Turchynov said while visiting Kharkiv-based tank manufacturing enterprise, Malyshev Plant.
Read alsoTaming the beast: Ukraine showcases new Oplot tanks (Video)In his words, the Armed Forces of Ukraine will "be switched to new Ukrainian tanks" starting from next year.
The Oplot tank was designed by Kharkiv-based Morozov Machine Building Design Bureau under the Ukrainian Defense Ministry's order. It was introduced into service in May 2009. The Ukrainian army ordered 10 Oplot-M tanks, but received only two of them because of the lack of funding.
The Malyshev plant spent some $30 million to launch serial production of the Oplot main battle tank.
A $240 million contract was signed in 2011 for 49 Oplot tanks for Thailand. The first five tanks were delivered to that country at the start of 2014, four more in December 2015, 10 more in early 2016. The fourth shipment of Oplot tanks occurred in November 2016 and the recent, fifth shipment of five Oplot-T tanks took place in June 2017. According to the schedule updated by Thailand, the fulfillment of the contract should be completed in autumn 2017.