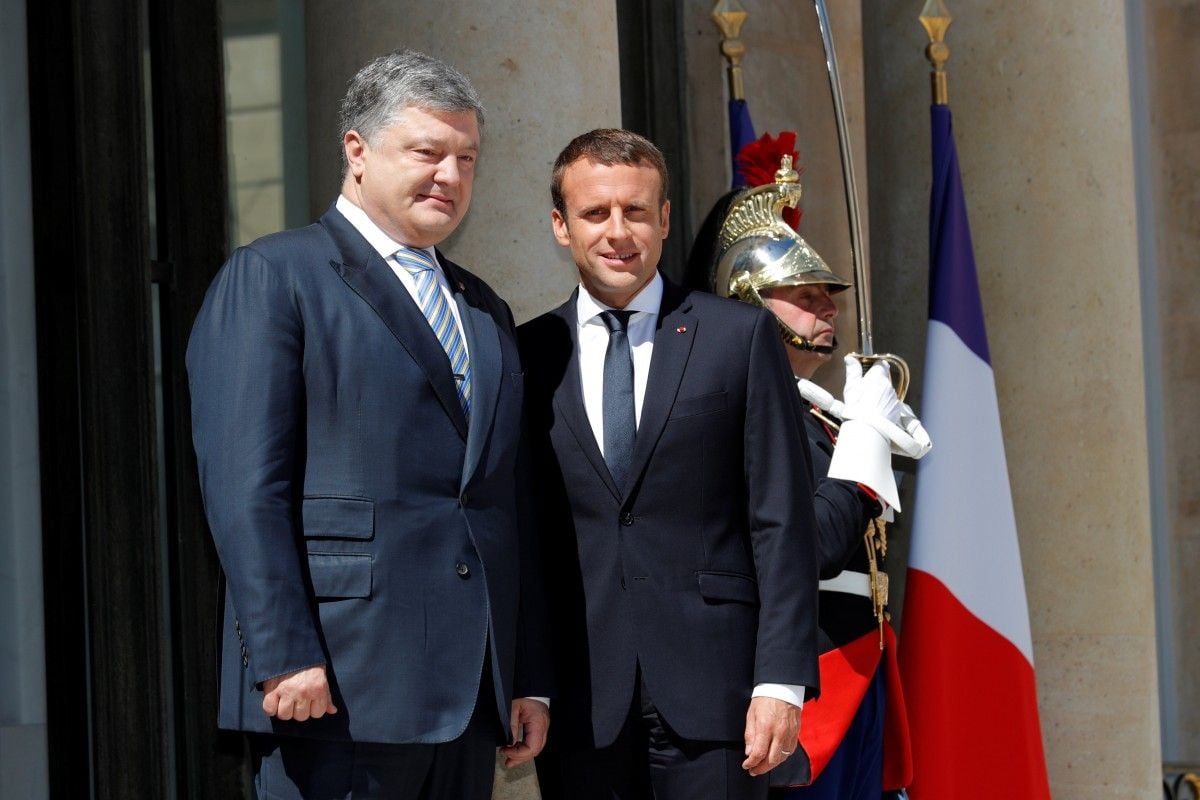 REUTERS
Speaking about the settlement of the conflict in the east of Ukraine and the crisis in relations with Russia, Macron said that France was really set on the Minsk process.
During a joint press conference with Ukrainian President Petro Poroshenko in Paris, Macron said that on the eve of the G20 summit in Hamburg on July 7-8, the French government supports the idea of resuming cooperation in the Normandy format with the involvement of the OSCE mission. He added that he had suggested that to all parties.
Read alsoPoroshenko to visit FranceAs UNIAN reported earlier, Ukrainian President Petro Poroshenko arrived in France on Monday, June 26, to meet with his French counterpart Emmanuel Macron.
The program of the visit envisages Poroshenko's meetings with French President Emmanuel Macron, Prime Minister Edouard Philippe, and French Senate President Gerard Larcher.