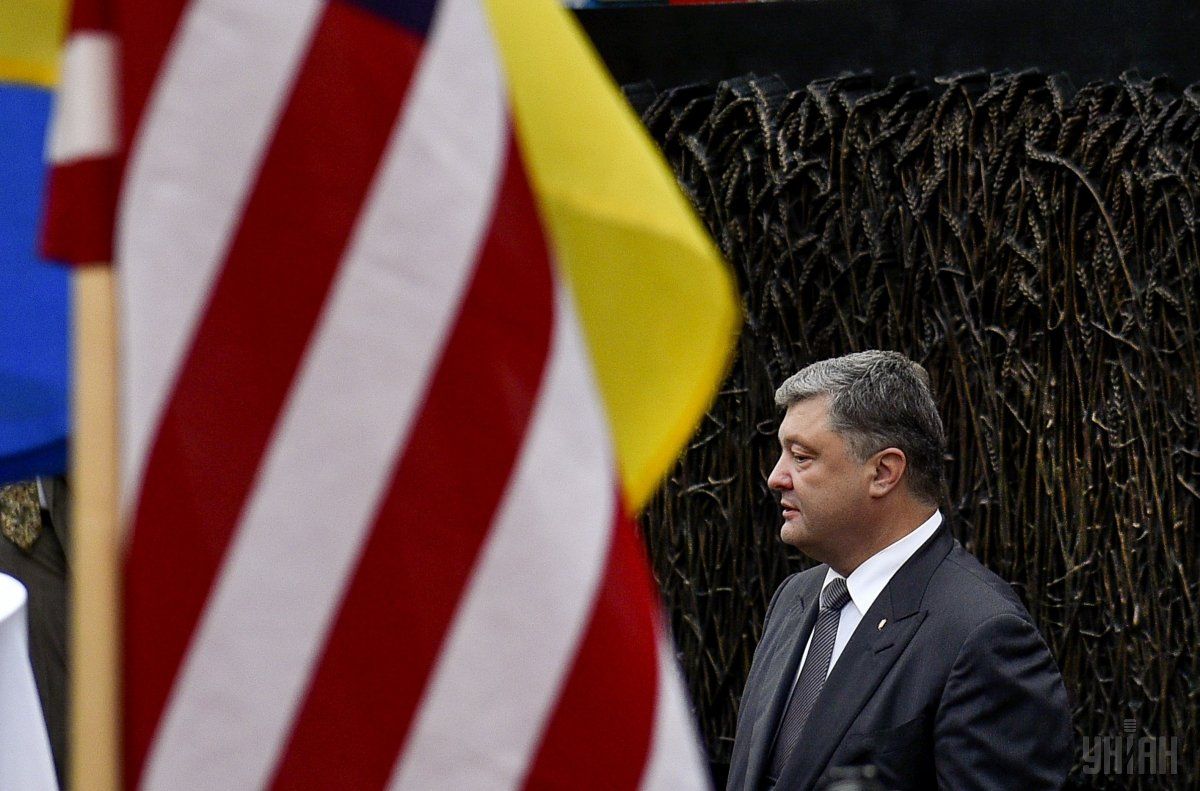 Photo from UNIAN
Kyiv trumpeted President Petro Poroshenko's June 20 visit as an important sign of Washington's backing for Ukraine under the Donald Trump administration, especially since Trump has yet to meet Russian President Vladimir Putin in office, Reuters said.
Two defense agreements announced, but not spelled out, during Poroshenko's trip will facilitate sales of military equipment and promote joint research and development, a top official in Ukraine's state defense industry told Reuters.
Read alsoPoroshenko expects U.S. decision on defensive arms for Ukraine by OctoberTwo framework agreements were in the works and were expected to be signed soon, said Denys Gurak, deputy head of foreign economic activity at Ukroboronprom, a conglomerate of Ukrainian defense companies.
Ukraine needs equipment ranging from radar systems, drones and secure communications as it battles a Russian-backed separatist insurgency in the Donbass region that has killed more than 10,000 people and sent relations with Moscow into freefall.
The first agreement aims to free up Ukraine's access to the U.S. defense market, for example by speeding up the process by which Ukraine can purchase equipment such as drones or radar. It will make it easier for Ukraine to sell its own defense equipment to the U.S.
The United States has so far not acceded to Ukrainian requests for Washington to supply lethal weapons to Kyiv, and Poroshenko, speaking to reporters after meeting Trump, sidestepped a direct question on the issue.
The two agreements do not cover the issue of lethal weapons.
A second agreement to be signed is for joint research and development in defense. Ukraine anticipates receiving U.S. funding to develop new military technologies.
This agreement would also pave the way for some U.S. army equipment to be partly manufactured in Ukraine, Gurak said.
The agreements "will show that we are a strategic partner for America in the defense complex," Gurak told Reuters in an interview.
"We are asking for help, but we are also ready to be America's partner and we have something to offer - namely, production capacity, outsourcing production, cheaper production of components for them and production of units and components of military equipment that the U.S. army may need."
Speaking late on Thursday, Gurak said he had had negotiations with U.S. companies about setting up manufacturing facilities in Ukraine. Under negotiation was, for example, the production of radio and communications gear.
Poroshenko earlier said that U.S. Secretary of Defense James Mattis was expected to visit Ukraine in the coming months to sign the defense agreements.
"These are absolutely clear and concrete agreements, unprecedented ones. Ukraine has never had such agreements in its relations with the United States," Poroshenko was quoted as saying by his press service.