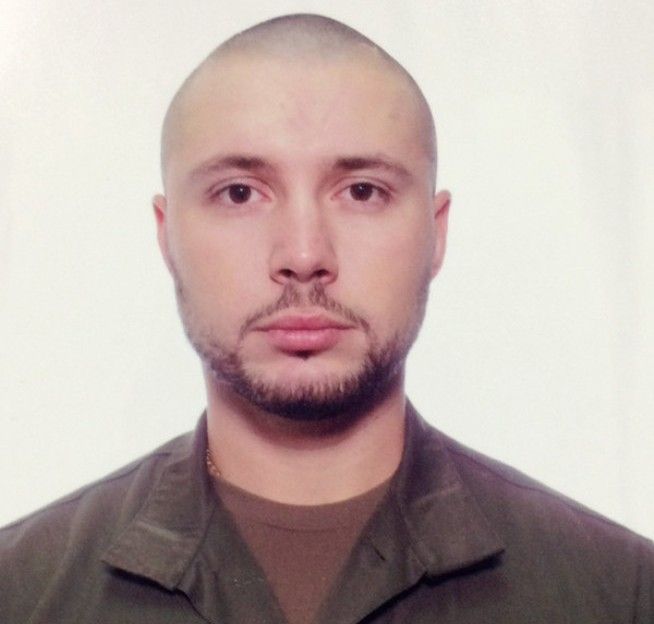 Vitaliy Markiv / Photo from the National Guard of Ukraine
"The consul has established contact with the lawyer of the detainee and agreed on further steps. Markiv's relatives have been informed about his detention. The case of the detention of Ukrainian citizen V.Markiv is under special control of the Directorate General for Consular Service under the Ministry of Foreign Affairs and the Consulate General of Ukraine in Milan," it said.
Also, Ukrainian diplomats demand that the consul be able to visit Markiv in the detention center soon and attend court hearings on his case scheduled for July 4.
As was earlier reported, member of the National Guard of Ukraine Vitaliy Markiv, who participated in the Anti-Terrorist Operation (ATO) in Donbas, was arrested in Italy on suspicion of involvement in the death of Italian freelance photojournalist Andrea Rocchelli, who, along with Soviet-era dissident, Russian rights activist and journalist Andrey Mironov, was killed outside of the town of Slovyansk in eastern Ukraine late in May 2014. Mironov was Rocchelli's interpreter. Reports said that the two had been hit by mortar fire.
Read alsoUkrainian serviceman, suspect of killing Italian photographer near Sloviansk, detained in Italy Rocchelli, 30, was a co-founder of his own photo agency, Cesura, and had worked in hotspots like Russia's Caucasus, Kyrgyzstan, and Tunisia and Libya during the Arab Spring.
The Prosecutor General's Office of Ukraine said it was surprised at the arrest of Ukrainian serviceman Markiv in Italy.
Adviser to the Ukrainian Interior Minister, Member of Parliament Anton Gerashchenko, in turn, expressed the opinion that "this story really smells bad and looks like another act of Russian provocation."