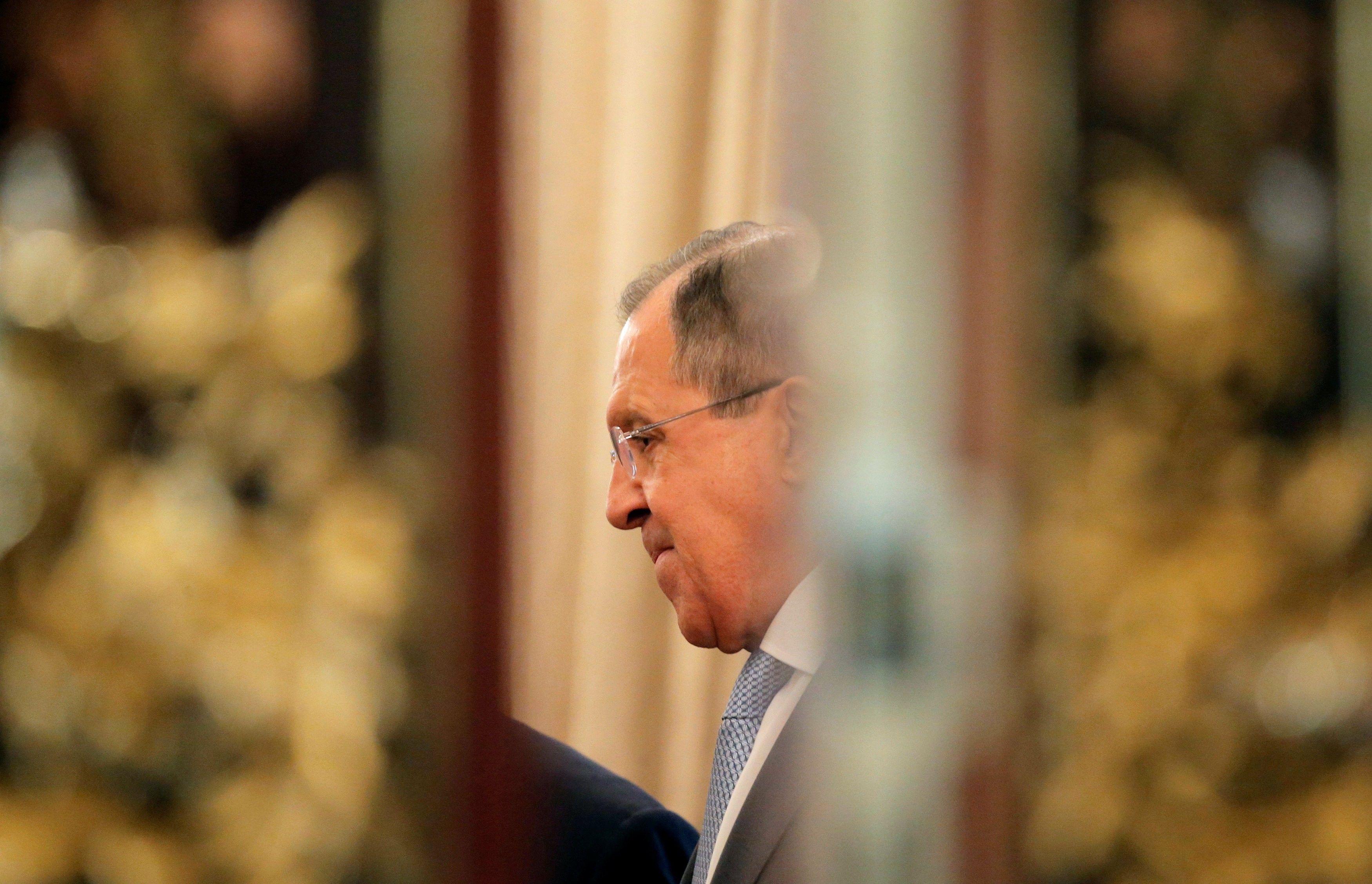 REUTERS
"Everything depends on who looks at this or other situation," he said at the Primakov Readings International Forum in Moscow on June 30, 2017, when asked about whether it is true that Russia always preferred the risk of defeat to compromise. "I don't know whether the political community thinks that we are playing in the wrong league. I have read and heard much criticism regarding our decision to join the fight in Donbass and in Syria. But you should probably look at each given nation comprehensively."
The transcript of Lavrov's Q&A session is available on the ministry's website.
Read alsoRussia threatens to retaliate if Ukraine introduces visas for RussiansThis slip of the tongue was brought to notice by journalists in social media.
"Yep. Lavrov really said that," Julian Ropcke of Germany's Bild tweeted.
"Tectonic shift: Russia's Lavrov admits that Russia is at war with Ukraine in the Donbas region," investigative journalist, reporter and Russian media monitor and analyst Julia Davis wrote on Twitter.
Then Lavrov continued justifying military intervention in Ukraine by an alleged threat to Russian-language residents in the country, which, according to his words, emerged after the Revolution of Dignity in 2013-2014.
Russia is known for backing up fighters against Ukraine, supplying weapons and equipment.
However, the Russian authorities do not acknowledge Russia is a party to the conflict and do not guarantee the fulfillment by the Russian-controlled separatists of the Minsk peace agreements on Donbas.