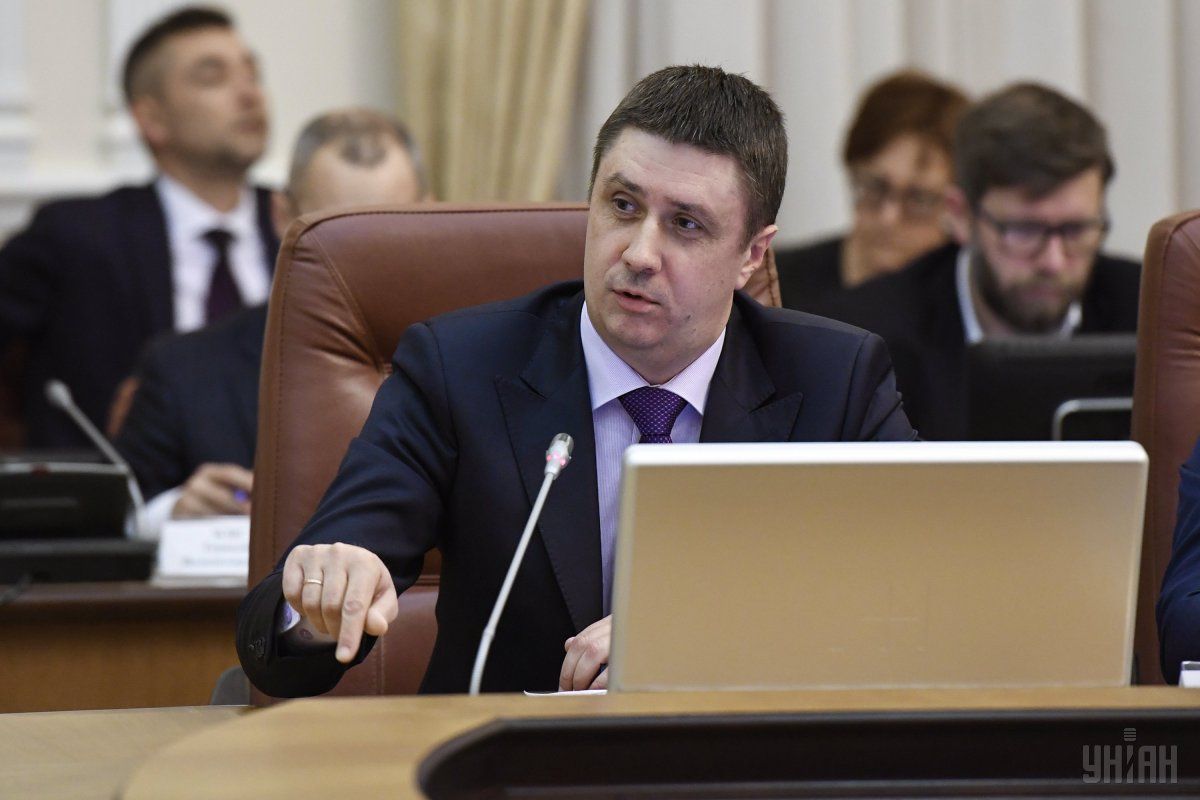 Kyrylenko wants a register of organizers of Russian singers' concert to be created in Ukraine / Photo from UNIAN
"The SBU Security Service of Ukraine and border guards have stopped seven singers from Russia within two days," Ukrainian Deputy Prime Minister Vyacheslav Kyrylenko wrote on Twitter on Sunday, July 2.
He also spoke up for the creation of a register of organizers who invite performers that have violated Ukrainian laws to Ukraine.
"It is necessary to draw up a register of organizers who invite violators of Ukrainian laws from Russia to festivals and concerts, so that they should be monitored especially carefully," he wrote.
Read alsoSBU-banned rapper from Belarus boasts pictures from recent visit to KyivFrontman of the Dolphin band Andrey Lysikov, 45, was not allowed to Ukraine on July 1 because of a visit to Russian-annexed Crimea. The band was supposed to perform at Kyiv's Atlas Weekend festival held June 28 through July 2. Other members of the group were able to enter the territory of Ukraine and perform without their leader.
"I visited Crimea and I was not allowed to visit Kyiv. Such a law exists and it has been executed," Atlas Weekend wrote on Facebook on July 1, citing Lysikov as saying.
Russian rock musician and singer Nike Borzov, 45, wrote on the Russian social media VKontakte on July 1 that he was also unable to perform at Atlas Weekend, as he was also on the SBU's stop list.
Tatyana Lipnitskaya, AKA Bianka, 31, a Russian singer, songwriter and rapper of Belarusian origin, was earlier barred from entering Ukraine on June 30.
In keeping with current rules, the only lawful way of entering Russian-occupied Crimea is to cross the administrative border between mainland Ukraine and the Crimean peninsula.