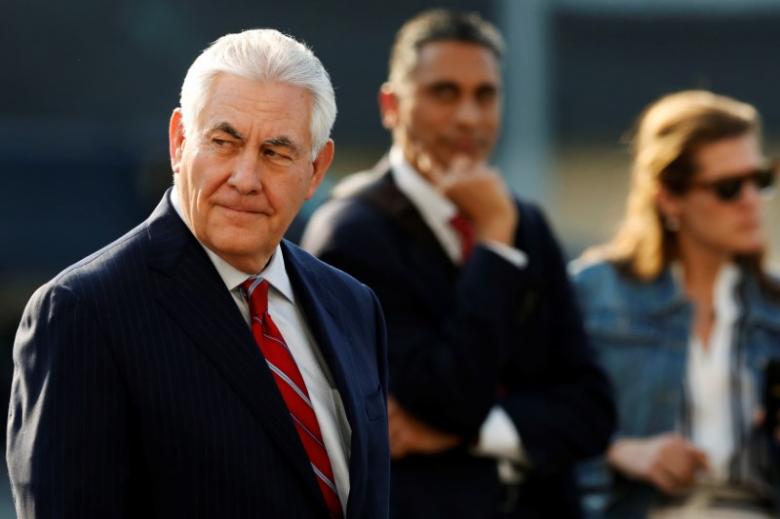 REUTERS
This will be a short visit for 2-2.5 hours, Ukrayinska Pravda said with reference to sources in diplomatic circles.
It is not yet known who the U.S. Secretary of State is to meet in Kyiv with.
Read alsoCrimea on agenda of Trump-Putin talks amid G20 summit – mediaThis visit is seen as an achievement of Ukrainian diplomacy, as it is important against the backdrop of a meeting between Russian President Vladimir Putin and U.S. President Donald Trump, which will take place on the sidelines of the G20 summit in Hamburg, Germany.
Earlier, Ukrainian President Petro Poroshenko announced Tillerson's visit to Ukraine in the near future, adding that "our work in Washington will continue." In addition, UN Secretary-General Antonio Gutteres and NATO Secretary General Jens Stoltenberg are expected to visit Ukraine in July.
Moreover, the president spoke about upcoming visits of U.S. Secretary of Energy Rick Perry in August and U.S. Secretary of Defense James Mattis in the coming months.