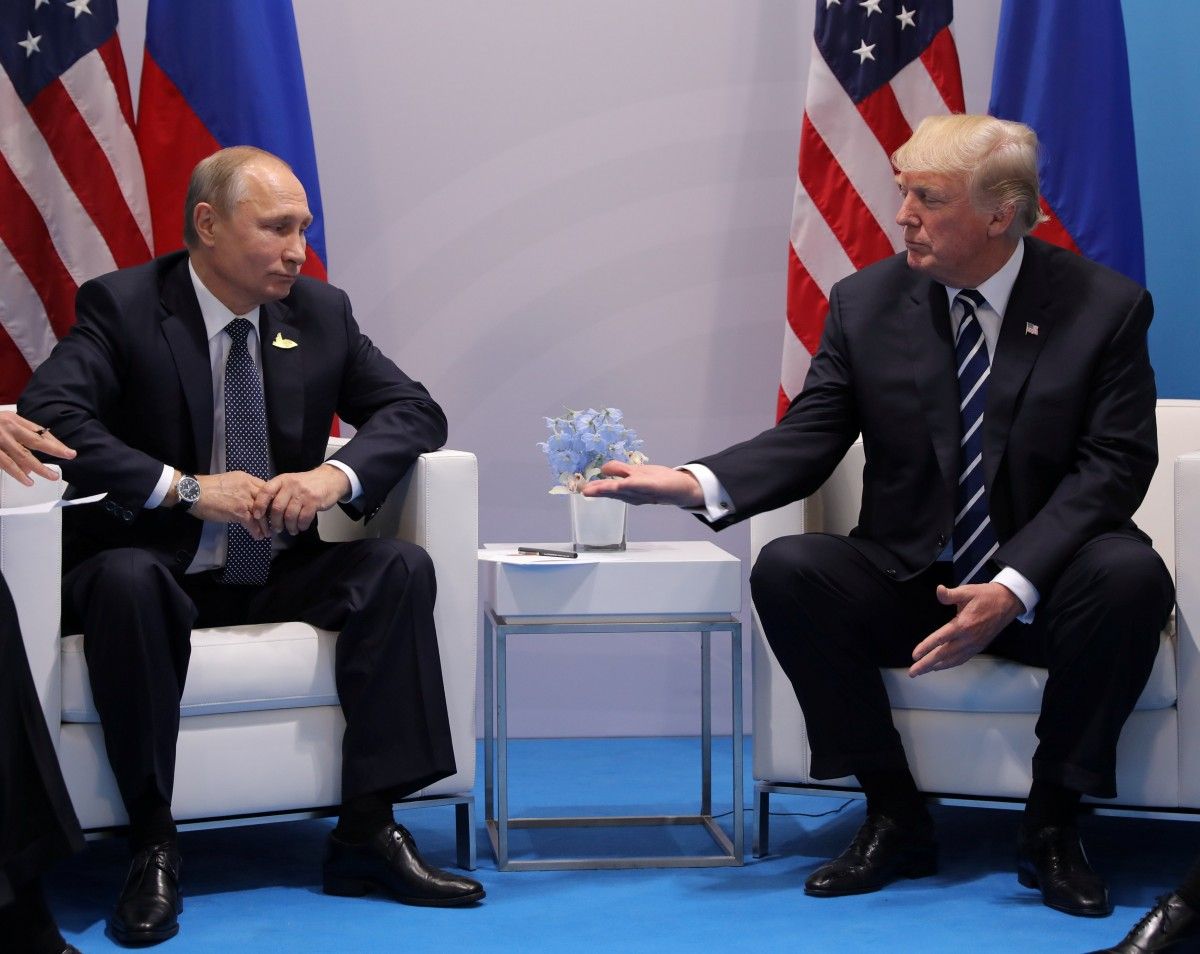 REUTERS
Foreign Minister Sergei Lavrov is also attending the meeting from the Russian side, while U.S. Secretary of State Rex Tillerson is also present.
In his remarks to reporters at the start of the meeting, Donald Trump said: "President Putin and I have been discussing various things. I think it's going very well, that's very very good talks. We could have a talk now, and obviously that will continue. But we look to a lot of very positive things happening for Russia, for the United States, and for everybody concerned."
"It's an honor to be with you. Thank you!" Trump added, addressing Mr Putin.
Read alsoTrump and Putin: "Reset" or final break-up?In turn, the Russian president recalled that he had already spoken with Mr Trump over the phone "several times on very important bilateral and international issues."
"But a phone conversation is never enough, definitely," he said, adding that in order to have positive developments and to be able to resolve the most acute international foreign policy issues, "we need personal meetings."
"I'm delighted to be able to meet you personally, Mr President, and I hope that, as you have said, our meeting will yield positive results," Putin concluded.
Earlier in Hamburg at the G20 summit, Trump and Putin had their first ever handshake.
As UNIAN reported earlier, the meeting of the two leaders had been scheduled to last approximately 35 minutes.