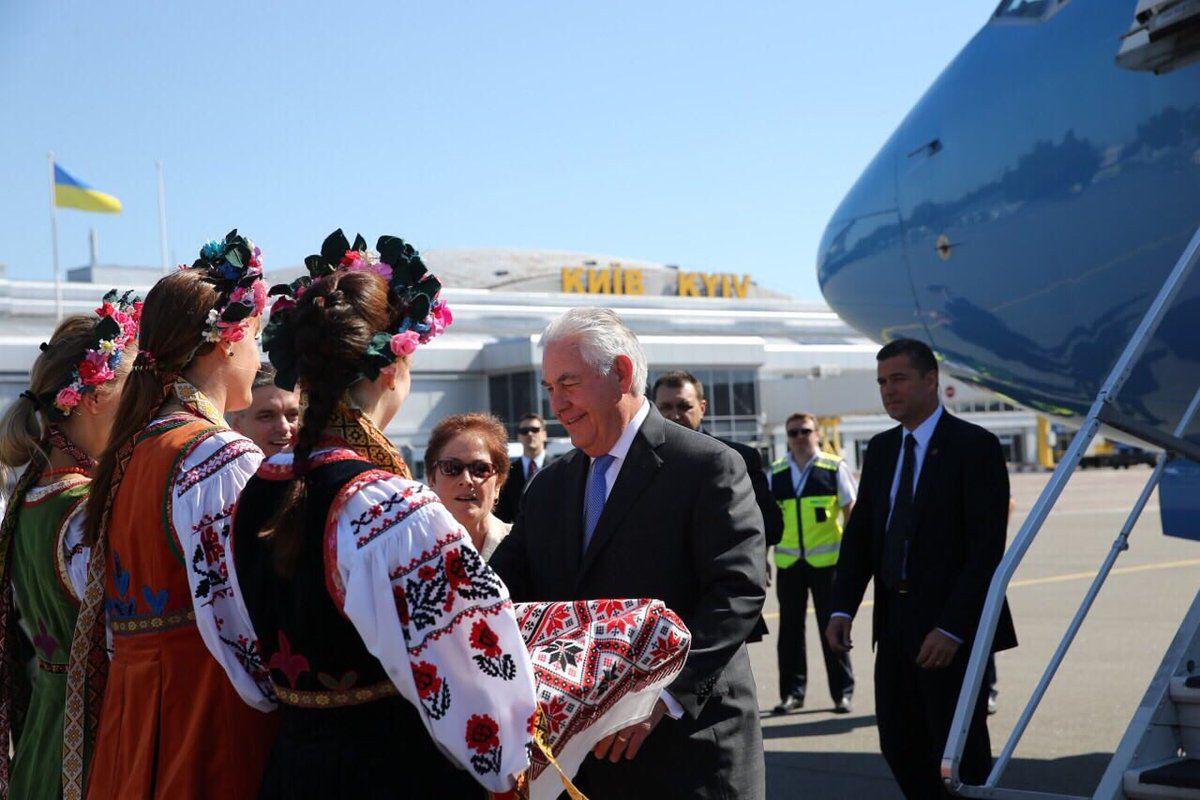 twitter.com/USEmbassyKyiv
"SecState Tillerson receives a traditional greeting of bread and salt as he arrives at Kyiv's Borispil Airport," the U.S. Embassy in Ukraine tweeted.
At 13:00, Mr Tillerson will meet Ukrainian President Petro Poroshenko, according to the press service of the head of state.
At 14:05 the President of Ukraine and the US Secretary of State will speak to the media. 
Also, along with the U.S. Secretary of State, the newly appointed U.S. Special Envoy for Ukraine Kurt Volker also arrived in Ukraine.
The officials will discuss the issues of Ukraine's territorial integrity and the course of reforms, 112 Ukraine reports.