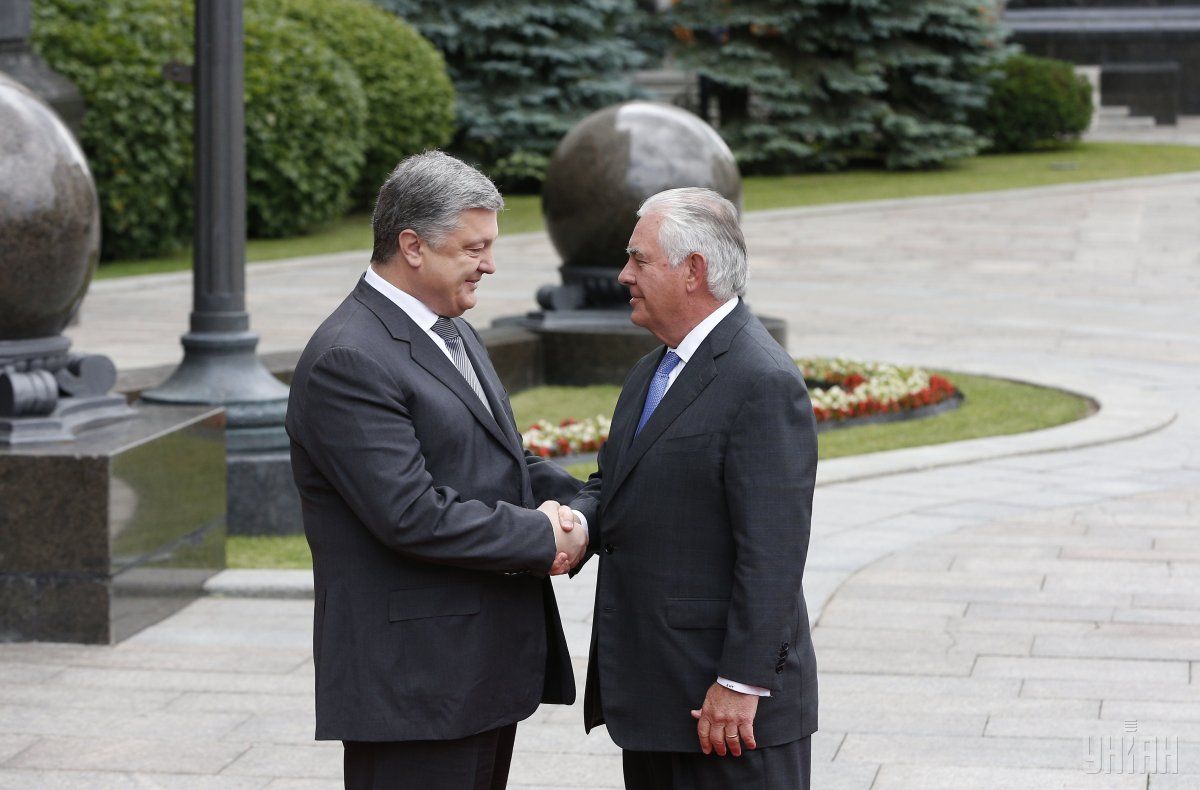 Photo from UNIAN
Tillerson said Ukraine, locked in a more-than-three-year conflict with its neighbor over the annexation of Crimea and Russian backing for an insurgency, "has come a long way". Although Trump and Putin held more than two hours of talks on the sidelines of the Group of 20 nations meeting in Hamburg, Germany, on Friday, little was revealed about their discussions on Ukraine, Bloomberg reports.
"We still have more to do and this is all about securing Ukraine's future," Tillerson said Sunday in the capital, Kyiv, before meeting Ukrainian President Petro Poroshenko. The former Soviet country needs to be attractive for investors, he said.
U.S. support has been key to Ukraine containing the conflict in its easternmost regions and rebuilding its economy following a second pro-democracy revolution in a decade. While President Barack Obama's administration provided diplomatic, financial and non-lethal military backing, Trump suggested during his election campaign that he may relax U.S. sanctions imposed on Russia over Ukraine and may even recognize Crimea.
Read alsoU.S. special envoy to be in contact with Ukraine, Russia – Putin Trump, who welcomed Poroshenko in Washington in June, sought before his meeting with Putin to calm fears he'd be too accommodating. During a trip to Warsaw on the eve of the G-20, Trump urged Russia to "to cease its destabilizing activities in Ukraine and elsewhere." He also explicitly backed NATO's collective-defense commitment and promised more energy supplies for Poland as eastern Europe seeks to avoid an over-reliance on Russian natural gas.
Read alsoTrump, Putin reach deal on Syria ceasefire, talk Ukraine, cybersecurity, terrorism - mediaTillerson on Friday appointed Kurt Volker, a former ambassador to NATO and National Security Council director, to be special representative for Ukraine. Talks to revive a stalled peace accord for Ukraine are usually held with the participation of Germany and France, as well as Ukraine and Russia. German Chancellor Angela Merkel and French President Emmanuel Macron held talks on Ukraine Saturday with Putin on the sidelines of the G-20.