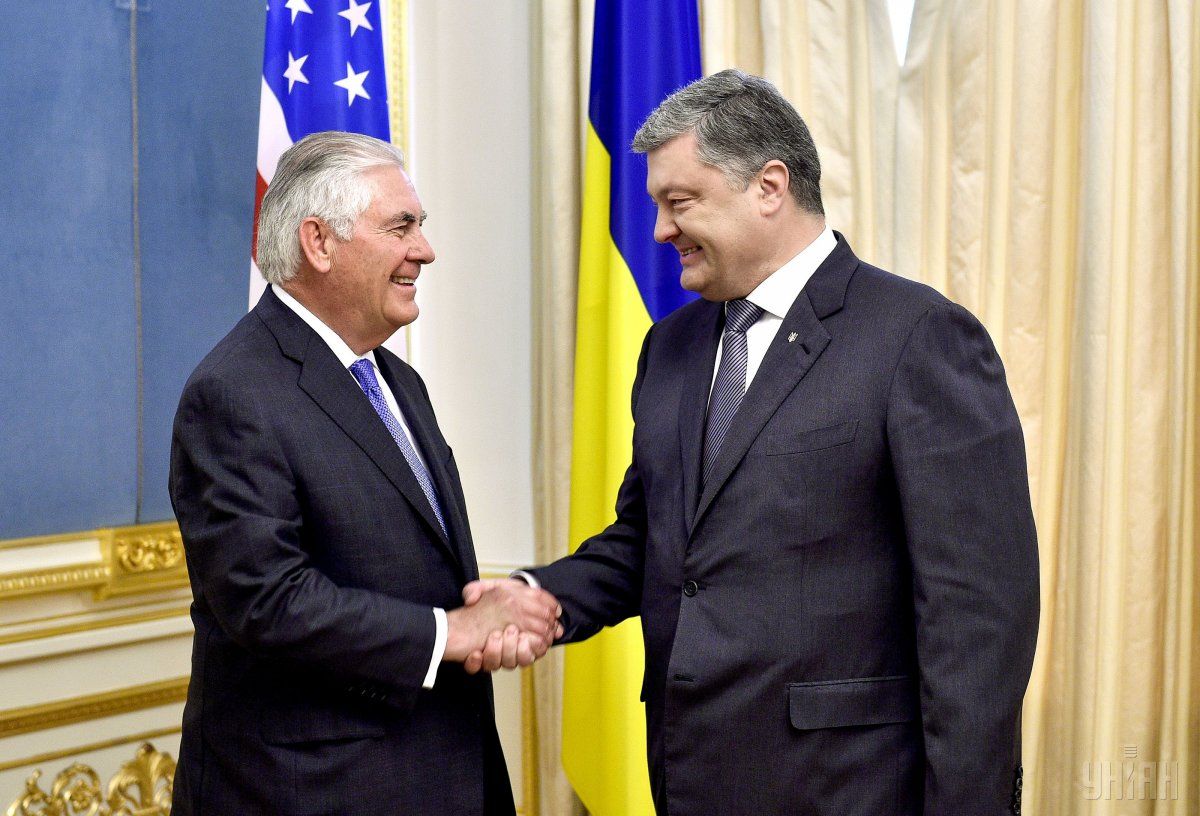 Photo from UNIAN
During the opening of the talks, Tillerson acknowledged Ukraine's reforms already implemented, RFE/RL reports.
"And we still have more to do. And this is all about securing Ukraine's future, making the place attractive for investors, being attractive to their European neighbors. And we want to acknowledge what's been done, but there's more that needs to be done," Rex Tillerson said.
According to the State Department, Tillerson also plans to meet with "key activists pushing for reforms" in Ukraine.
The meetings come a day after the conclusion of the Group of 20 summit in Hamburg, Germany, where Tillerson attended the first meeting between U.S. President Donald Trump and Russian President Vladimir Putin.
Read alsoTillerson seeks to reassure Ukraine following Trump-Putin talks - BloombergWhile Trump called that meeting "tremendous" and has called for better ties with Moscow, his administration has maintained U.S. sanctions targeting Russia over its 2014 annexation of Ukraine's Crimean Peninsula and it political and military backing of armed separatists in eastern Ukraine.
U.S. State Department spokeswoman Heather Nauert said on July 5 that Tillerson would "reaffirm" Washington's "commitment to Ukraine's sovereignty and territorial integrity" and encourage Kyiv to continue implementing reforms to strengthen its "economic, political, and military resilience."
Read alsoU.S. taps ex-NATO ambassador as special Ukraine envoy - RFE/RLTillerson was accompanied to Kyiv by Kurt Volker, a former U.S. ambassador to NATO whom Trump's top diplomat has appointed as a special envoy to negotiate to help implement a 2-year-old roadmap for regulating the war in eastern Ukraine, which has left more than 10,000 dead since it began in early 2014.
Poroshenko welcomed Volker's appointment, calling it an "important and timely move in the interests of ending Russian aggression and restoration of Ukraine's territorial integrity, including Crimea."