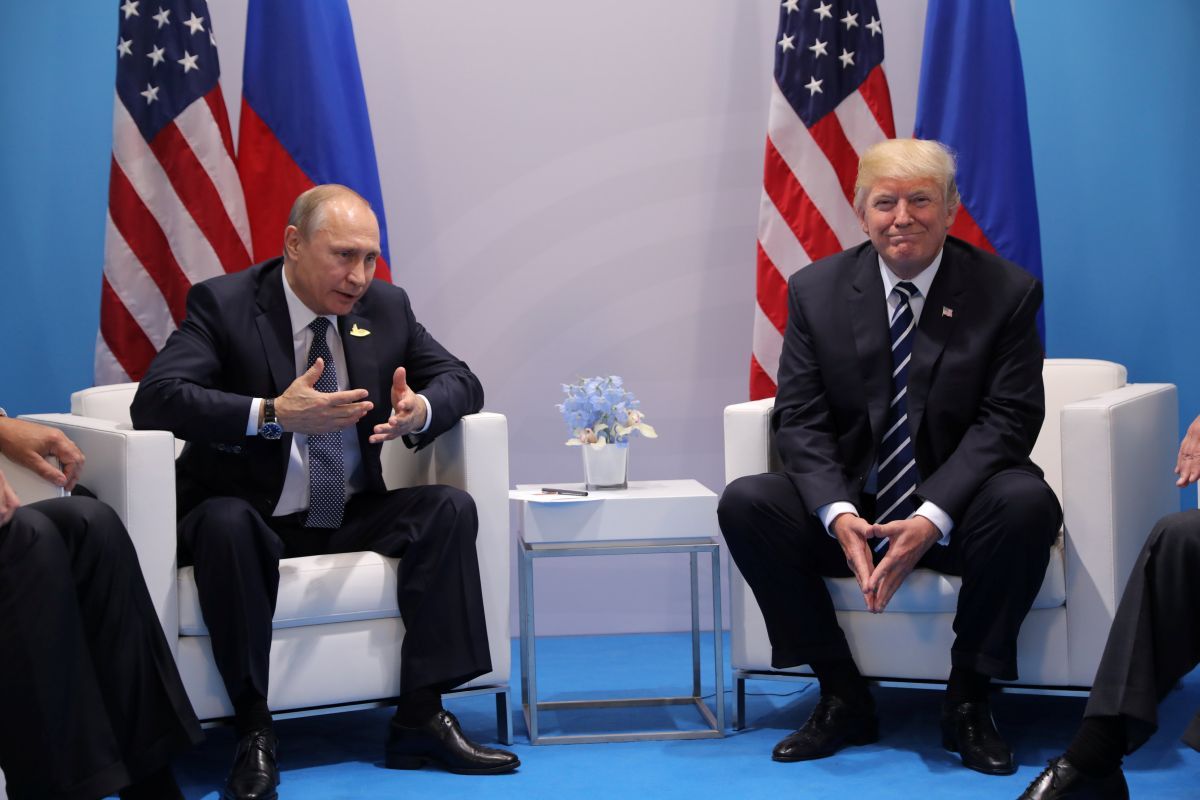 REUTERS
"Sanctions were not discussed at my meeting with President Putin. Nothing will be done until the Ukrainian and Syrian problems are solved!" Donald Trump tweeted on Sunday, July 9, 2017.
Trump also wrote that he had pressed Putin twice on Russian interference in the presidential election in 2016.
"I strongly pressed President Putin twice about Russian meddling in our election. He vehemently denied it. I've already given my opinion," Mr Trump wrote in a separate tweet.
Read alsoU.S. sanctions on Russia to remain in place until Russia halts aggression – TillersonThe U.S. President noted that he had discussed with Putin an issue of a ceasefire in certain parts of Syria that would "save lives."
"Now it is time to move forward in working constructively with Russia!" he added.
"Putin & I discussed forming an impenetrable Cyber Security unit so that election hacking, & many other negative things, will be guarded," Trump wrote in another tweet, immediately adding: " Why did Obama do NOTHING when he had info before election?"
Read alsoTrump presses Putin on Russian meddling in U.S. election, then "moves on" - mediaAs UNIAN reported earlier, the first meeting between Donald Trump and Vladimir Putin had been held on July 7, on the sidelines of the G20 summit in Hamburg.