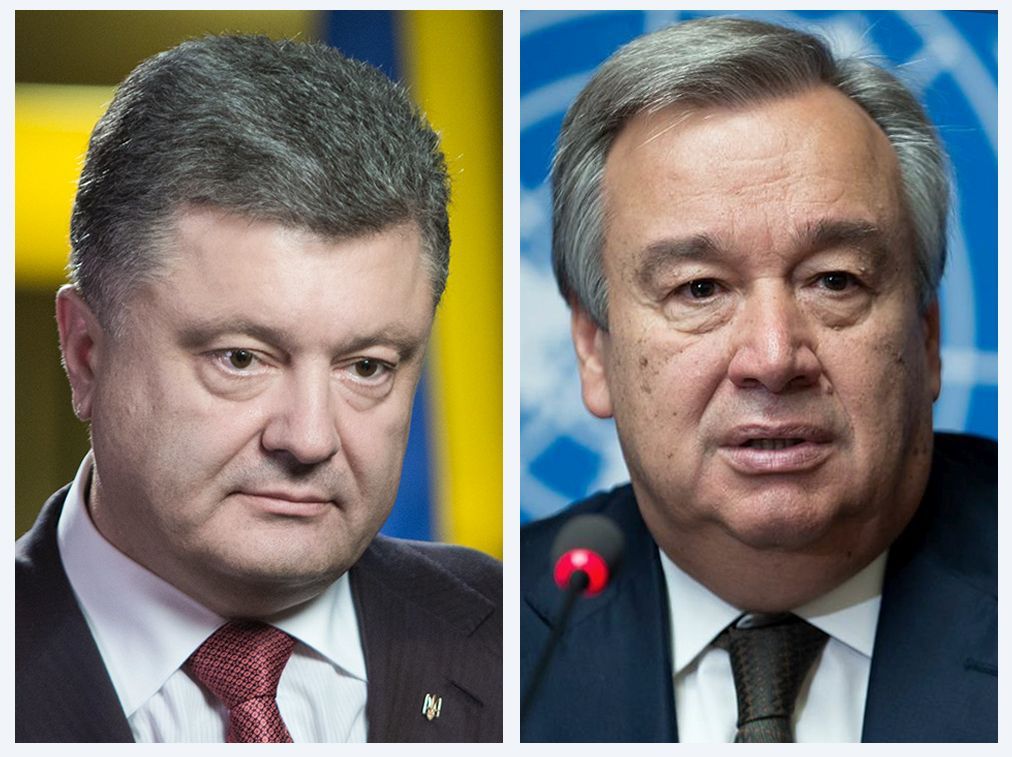 president.gov.ua
"We shared views on the opportunities of increasing the UN's participation in the resolution of the situation in Donbas, particularly in the humanitarian sector," the Head of State said Sunday, July 9, following his meeting with the UN chief.
The president expressed gratitude to the UN Secretary-General for his great attention to the given issue. "He is very well informed and provides us strong support in the humanitarian dimension in the implementation of the relevant technical assistance projects," Petro Poroshenko stated.
The head of state regretfully noted that sometimes pro-Russian militants reject support not only from Ukraine, but also from the ICRC, UN, Western Europe and the U.S.
Read alsoUN chief Guterres reiterates support for peaceful resolve of Donbas conflict"However, as a result of our coordinated efforts, more than 2.6 million of our citizens affected by the Russian aggression have received respective assistance via the UN programs," the president said.
Secretary General of the United Nations Antonio Guterres underlined the necessity of compliance with the ceasefire regime. He expressed full support to the Normandy format and the OSCE functioning aimed to achieve peaceful resolution of the situation in Donbas as soon as possible.
Read alsoRussia sanctions to remain until settlement of Ukraine, Syria conflicts - Trump"The situation in Ukraine is constantly on the agenda of the United Nations. No one has forgot about it," the UN Secretary-General stressed adding that he would do everything possible to bring peace to Ukraine.