Poroshenko: Ukraine to continue participation in UN peacekeeping missions despite Russian aggression in Donbas
Despite the armed aggression of the Russian Federation against Ukraine, the country will continue participation in the UN peacekeeping operations and cooperation with the UN in other areas, that's according to President Petro Poroshenko who gave a joint press statement with UN Secretary General António Guterres following their Sunday negotiations, the president's press service reported.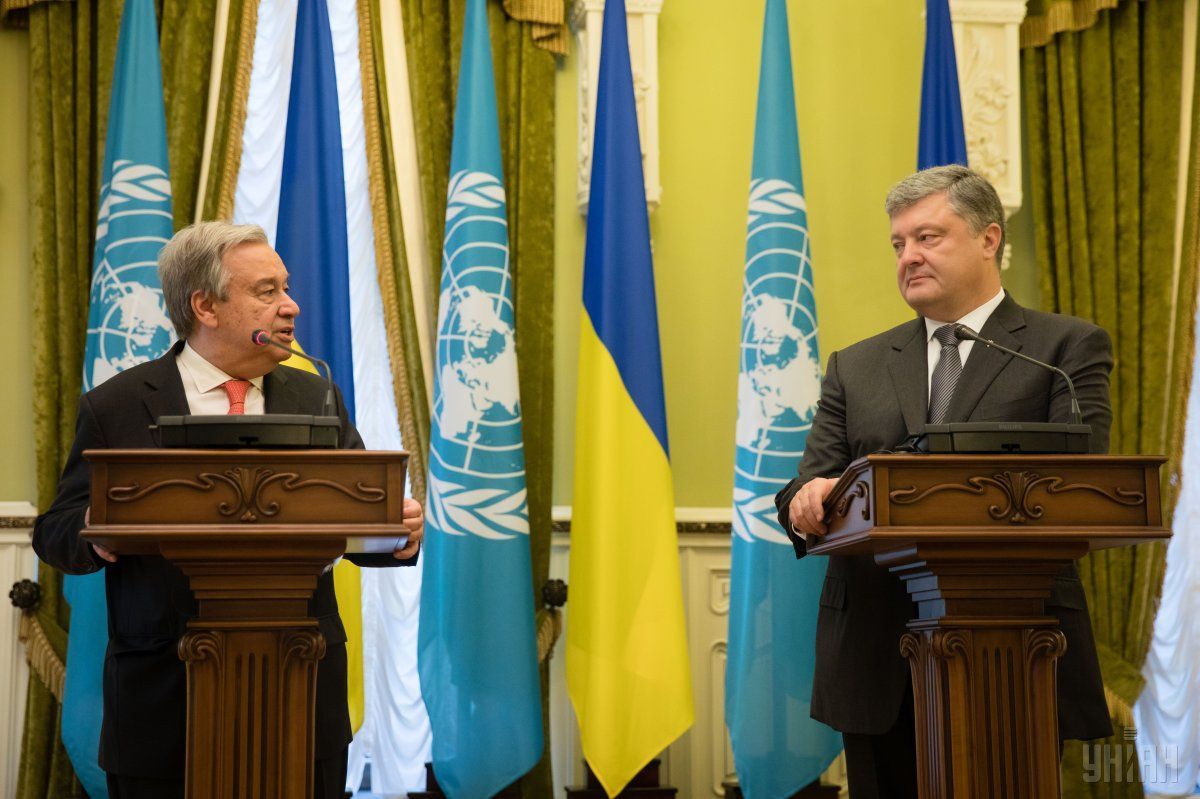 Photo from UNIAN
"I would like to emphasize that even in conditions of the Russian armed aggression against our state Ukraine continues active participation in the UN peacekeeping operations. I would like to assure that you can count on us," Petro Poroshenko said.
The head of state noted that Ukraine makes a significant contribution to the UN activities in the areas of human rights, disarmament, economic and socio-economic development. In addition, it completely fulfills its financial obligations to the budget of the Organization.
Read alsoPoroshenko, Guterres discuss opportunities of increasing UN's involvement in Donbas settlement"With its active work in the UN Security Council, our state demonstrated that it is a reliable and predictable partner who firmly and steadfastly adheres to the purposes and principles of the UN Charter and international law," the president said.
Antonio Guterres said he was "fully satisfied with the level of cooperation and the contribution of Ukraine to the UN system."
"Ukraine makes very important contributions to peacekeeping operations, which is delightful. Ukraine is actively involved in peacekeeping, security and humanitarian programs, such as inclusive development and human rights protection," Antonio Guterres emphasized.
If you see a spelling error on our site, select it and press Ctrl+Enter