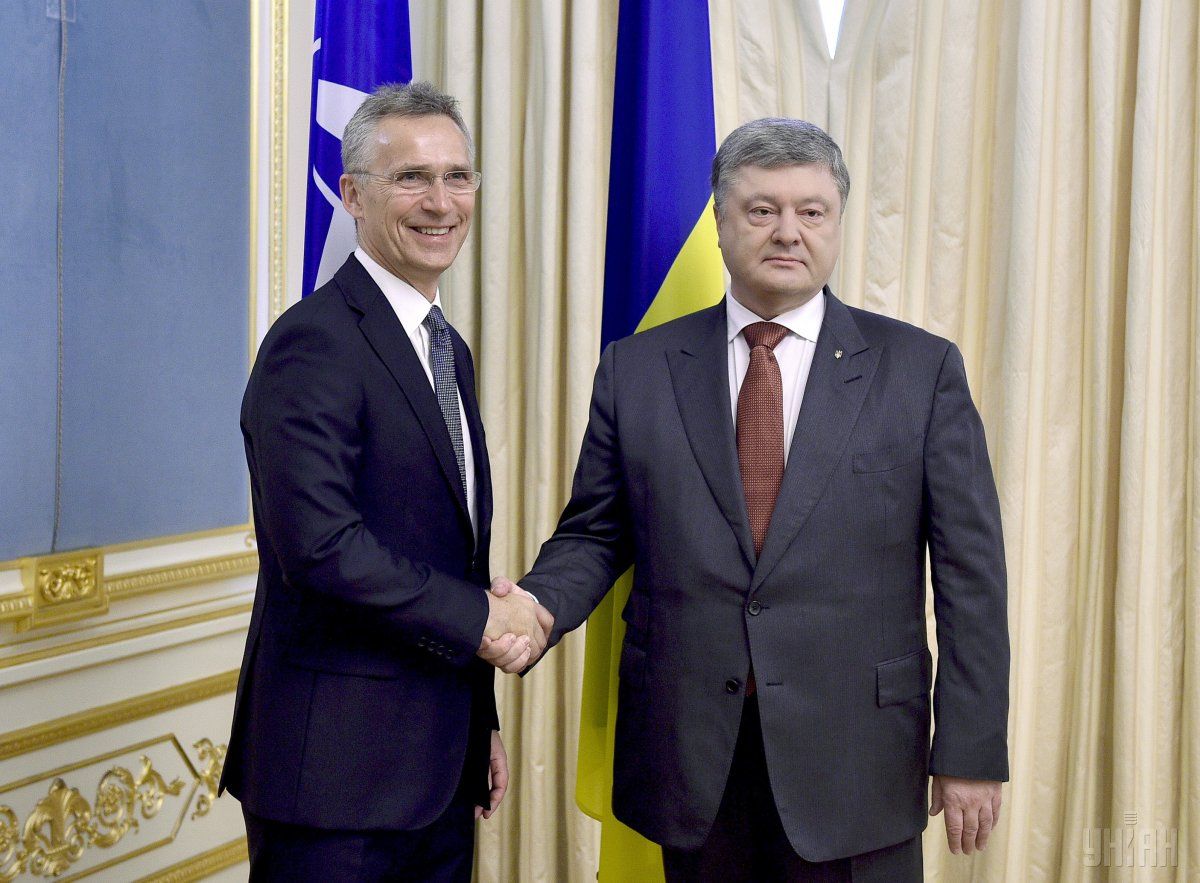 Photo from UNIAN
"I want to emphasize once again that this does not mean that we will immediately apply for membership, absolutely not," he said at a meeting of the Ukraine-NATO Commission held in Kyiv on July 10, commenting on the country's strategic foreign policy goal to achieve such membership.
"This means that we need to build a real reform program, a program of our cooperation, as well as intensify our efforts to achieve the standards required, and to this end, we need cooperation with our NATO partners and their assistance," the president said.
Read alsoNATO to cooperate closely with Ukraine on defense"I emphasize that we are ready for this. We have a very ambitious program for reforming the [country's] defense and security sector, developed with our NATO partners ... The goal of these reforms is to achieve compliance with membership criteria," he added.
As UNIAN reported earlier, Poroshenko signed a law on deepening Ukraine's cooperation with the North Atlantic Treaty Organization in order to gain membership in the Alliance.