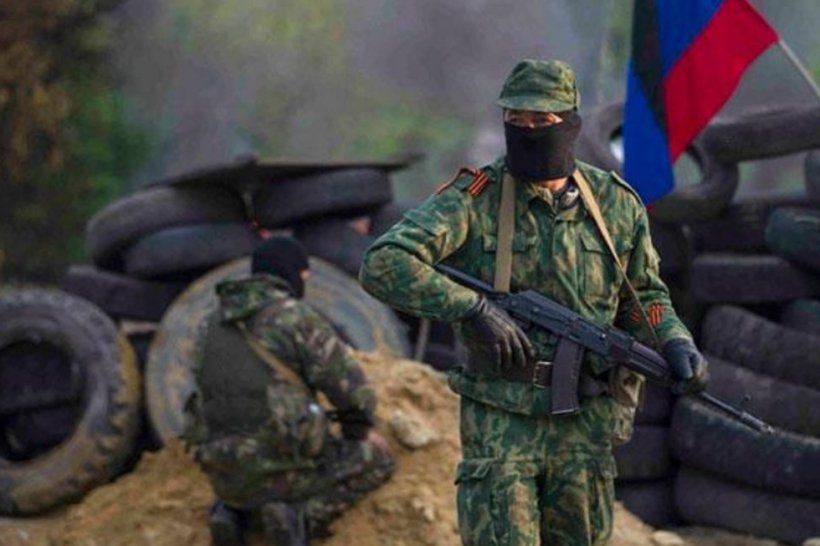 Photo from espreso.tv
Foreign mercenaries have been fighting in Donbas against Ukraine under the aegis of the pro-Russian United Continentale organization as members of the Prizrak (Ghost) illegal gang of the self-proclaimed Luhansk People's Republic ("LPR") since 2014. The founder and coordinator of the Ghost gang is Russian citizen Aleksey Markov.
"The United Continentale organization belongs to a geopolitical far-right movement and was created in Belgrade, Serbia, in the summer of 2014. It is a vocal critic of the European Union and NATO. Its members are citizens of France, Serbia, Spain, Italy, Germany, the Czech Republic, Bulgaria, Latin American countries, the United States of America, and the Russian Federation, and most of its representatives have served in a foreign legion and taken part in military operations in various parts of the world," the PGO press service reported.
Foreign mercenaries from the United Continentale organization, who have joined Russian and Russian-controlled illegal armed formations in Donetsk and Luhansk regions since July 2014, were identified during the pretrial investigations in Ukraine.
Ukrainian prosecutors established that they were regularly trained at training bases in Russia's Rostov-on-Don.
Read alsoU.S. soldier who fought alongside Russian-backed militants discharged from Army"In particular, Guillaume Cuvelier, a citizen of France, in 2014 took an active part in military operations against Ukraine in its east as part of the Ghost and Vostok (East) illegal armed formations. In 2015, he joined the Vsevelikoye Donskoye Kazachestvo (Almighty Don Cossacks) gang. Currently, Cuvelier is said to be serving in the U.S. Army under a contract, and this fact is now being vetted by the [Ukrainian] Chief Military Prosecutor's Office," the report said.
Other foreign mercenaries who are citizens of France, Serbia, Brazil, the Czech Republic, and Spain, have also been identified.
"The Chief Military Prosecutor's Office continues its investigation into all the facts and circumstances of waging an aggressive war against Ukraine by Russia so that every person guilty of committing serious crimes against Ukraine's territorial integrity, peace and international order could be brought to justice and punished in keeping with rulings to be passed both by Ukrainian courts and the International Criminal Court," the PGO said.