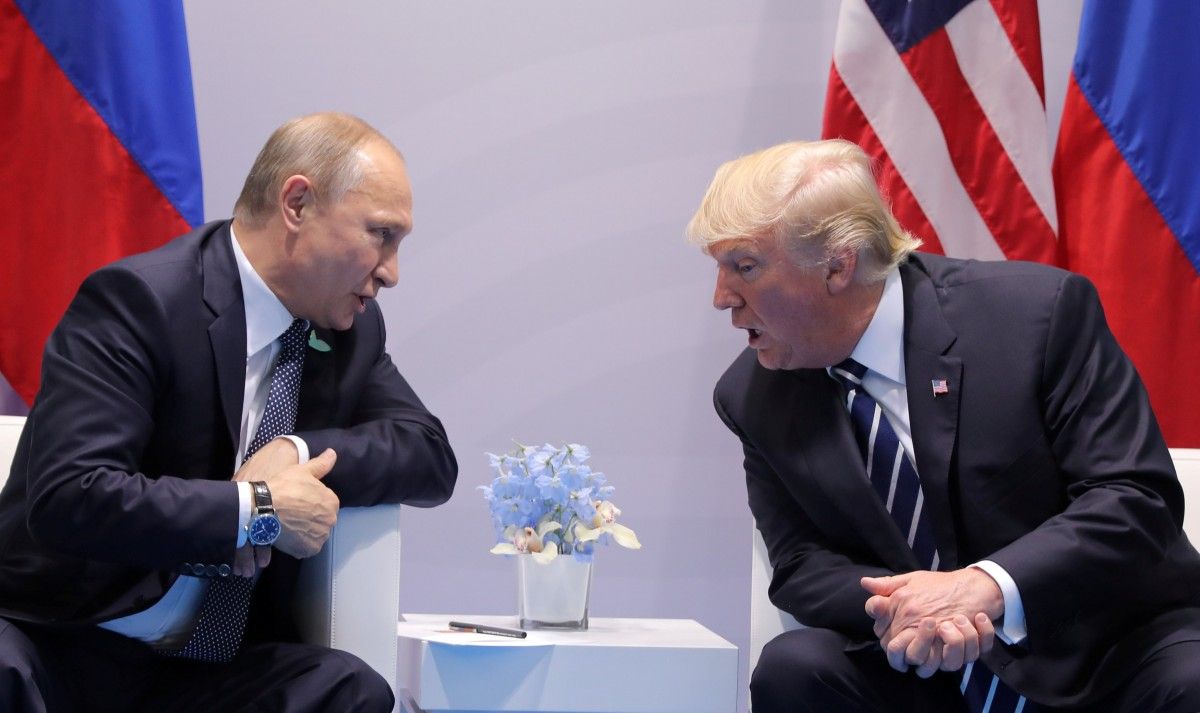 REUTERS
The article notes that there is no trace left of the much-feared plans for building a "new world," of which Trump had spoken during his campaign. That is, the plans on the creation of the new so-called "spheres of influence," such as set out in the Yalta agreement of 1945, zn.ua reported with the reference to rp.pl.
Just a few months ago, many in Poland and other countries of Central and Eastern Europe feared that in exchange for Russia's help in the war against the Islamic state in Syria, Trump would allow the Kremlin to seize control over Ukraine, and that it would all boil down to a big "geopolitical deal." But during the meeting on Friday, Ukraine was mentioned only casually. Putin realized he could not hope for anything significant during the Hamburg talks. And just ahead of his meeting with Trump, he learned of the appointment of a new special representative on Ukraine, Kurt Volker, a diplomat with a tough stand against Russia and close ties with the influential Republican John McCain, who does a lot to preserve American support for Ukraine's sovereignty.
Read alsoRussia sanctions to remain until settlement of Ukraine, Syria conflicts - TrumpThe observer notes that it was only Sergei Lavrov and Rex Tillerson's statements that shed a little light on the actual contents of the talks between the two presidents. That is why, the meeting's assessments often see expressions such as "probably" and "everything indicates that ..." The U.S. president repeatedly caused mood swings in Central and Eastern Europe. But this time, optimism prevails in the region.
Read alsoAmerican "hawk" for DonbasAs UNIAN reported earlier, the Trump-Putin meeting was held on July 7, on the sidelines of the G20 summit in Hamburg. The meeting lasted almost 2.5 hours. The two leaders were reported to have discussed the creation of de-escalation zones in Syria, the situation in Ukraine, Russia sanctions, and cyber security.