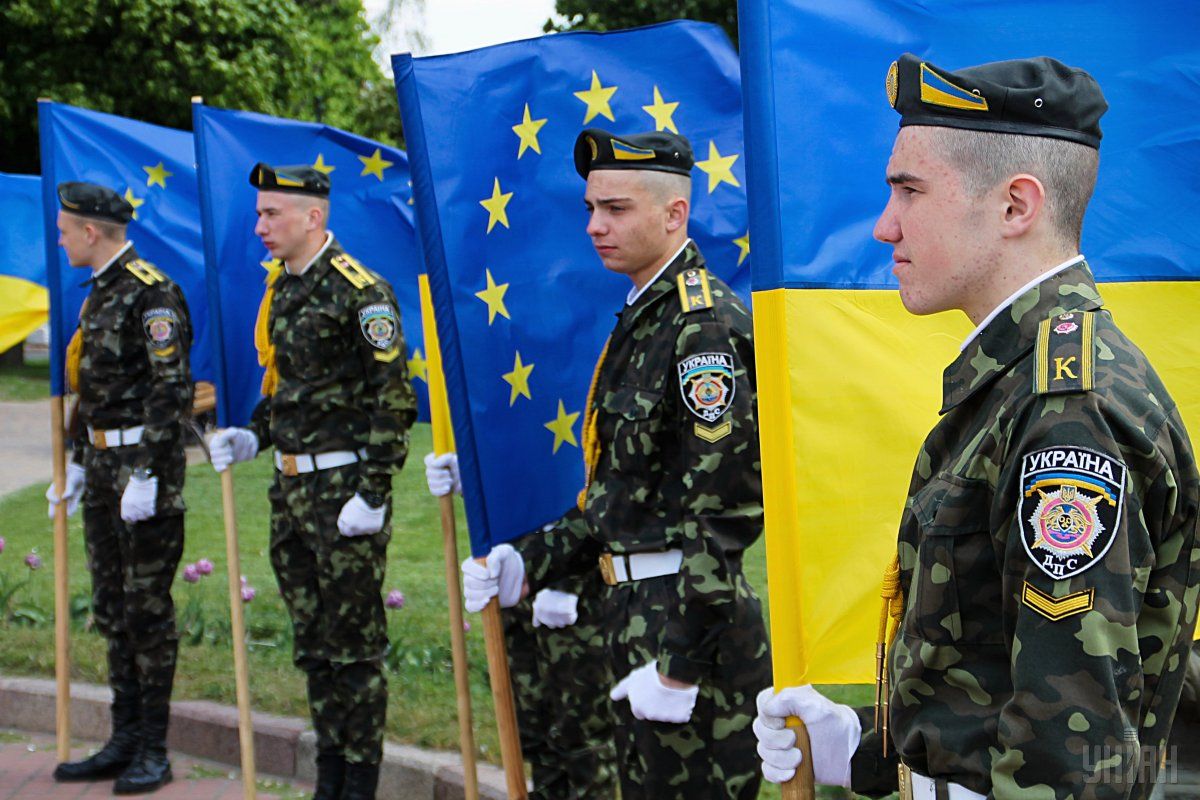 Photo from UNIAN
The two-day meeting will begin Wednesday evening with a working dinner of EU leaders and Ukrainian President Petro Poroshenko.
The EU delegation includes President of the Council of the European Union Donald Tusk, President of the European Commission Jean-Claude Juncker, EU High Representative for Common Foreign Affairs and Security Policy Federica Mogherini, Vice President of the European Commission Valdis Dombrovskis, and European Commissioners Cecilia Malmstroem and Johannes Khan.
On Thursday, July 13, at 11.00, the plenary session will begin, following which Petro Poroshenko, Donald Tusk and Jean-Claude Juncker will speak at a joint press conference at 12:30.
Read alsoEU decision on extending sanctions against Russia comes into forceAs UNIAN reported earlier, a high-ranking European diplomat has said that the Summit welcomes the final ratification of the Ukraine-EU Association Agreement, which will enter into force September 1. The corresponding decision was made on July 11, on the eve of the summit, within the framework of the Council for Economic and Financial Affairs.
"The summit will take place, as we see it, at a very positive moment in our relations. Before the summit, the Association Agreement will have been ratified by everybody and will enter into force on September 1. This is what the European institutions have fought for," the official said, adding that the leaders of the EU and Ukraine will discuss the process of reform and implementation of the Association Agreement, the security situation, including the progress in the implementation of Minsk Agreements, the consequences of Russia's annexation of Crimea, and regional policy in the light of the forthcoming Eastern Partnership summit to be held in Brussels in November.
The official also said that the Summit would "provide a good opportunity to confirm our commitments toward further political association and economic integration of Ukraine with the EU," give the EU the opportunity to confirm "its strong support for Ukraine's territorial integrity, sovereignty and independence, the peaceful resolution of the conflict and the implementation of Minsk Agreements."
Read alsoEU Council completes ratification of Ukraine-EU Association Agreement"The EU will confirm its commitments regarding the policy of non-recognition (annexation of Crimea), the leaders will also discuss the militarization of the peninsula and further deterioration of the human rights situation there," the European diplomat said.