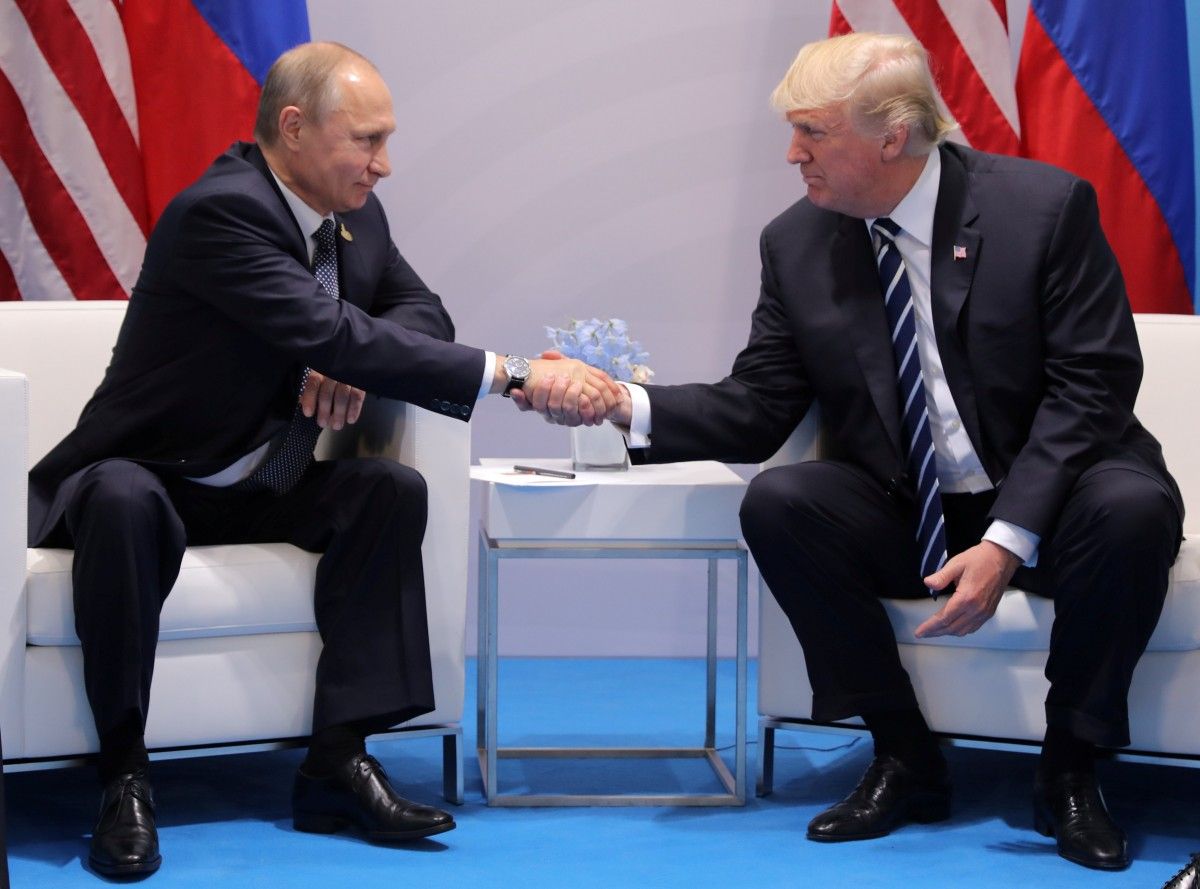 REUTERS
In general, Trump sent mixed signals about U.S. sanctions against Russia in a conversation with reporters released by the White House on Thursday, according to Politico.
Trump's comments came as the House struggles for a way forward on a Russia sanctions bill that cleared the Senate with 98 votes last month. Trump sidestepped a question about whether he would sign the new sanctions package if it reaches his desk but declared his support for existing penalties against Moscow.
Read alsoTrump made no concessions to Putin - media"We have very heavy sanctions on Russia right now," Trump told reporters on Air Force One in what was originally an off-the-record conversation Wednesday night, according to excerpts released by the White House. "I would not and have never even thought about taking them off. Somebody said, Donald Trump wants to — I don't want to take them off."
"I would never take the sanctions off until something is worked out to our satisfaction and everybody's satisfaction in Syria and in Ukraine," Trump said, adding later: "I've made great deals. That's what I do. Why would I take sanctions off without getting anything?"
Read alsoUkraine may not become NATO member until Russia has "less belligerent president" – ex-U.S. envoyThe White House has publicly endorsed the current sanctions regime against Russia, and legislative affairs director Marc Short said this week that the administration supports the new penalties in the bipartisan Senate-passed bill. But Short also confirmed that the White House is lobbying Republicans to change parts of the Senate's sanctions bill that would make it more difficult for Trump to roll back or end sanctions against Moscow.