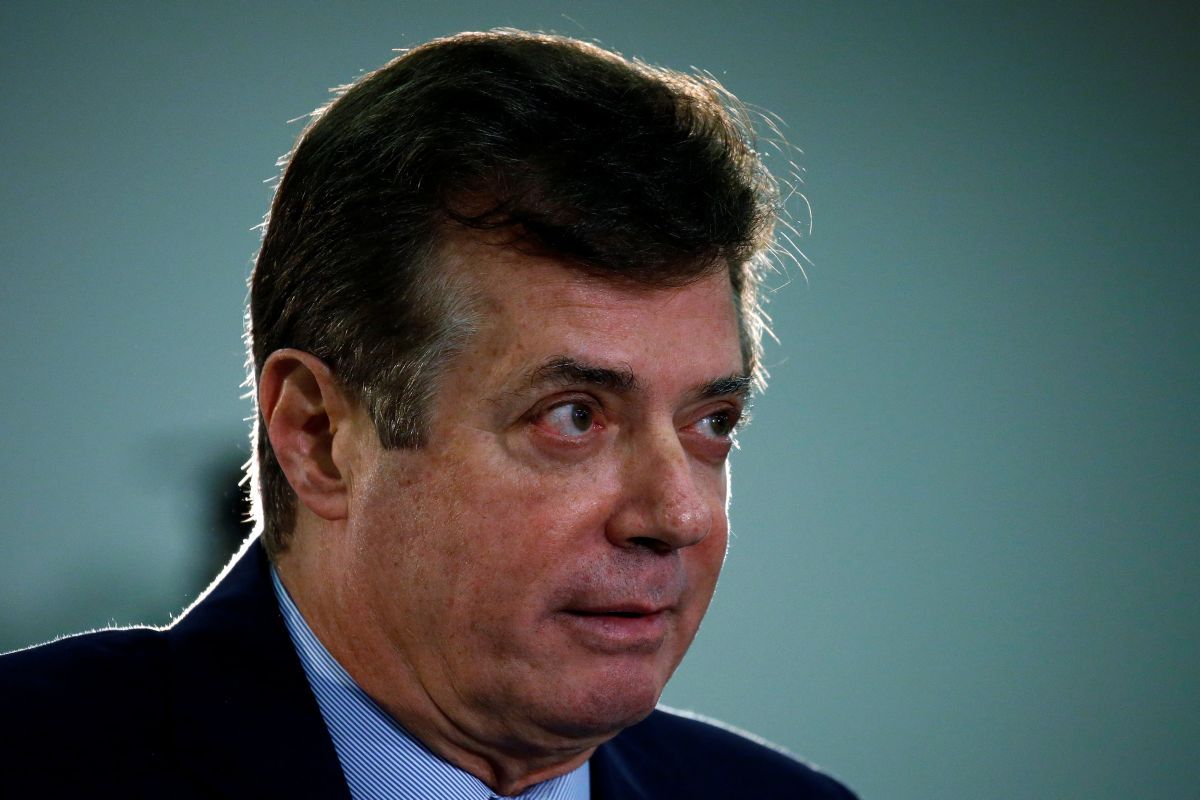 REUTERS
Curiously, that was more than the party itself reported spending in the same period for its entire operation — the national political organization's expenses, salaries, printing outlays and other incidentals, according to NYT.
The discrepancies show a lot about how Mr. Manafort's clients — former President Viktor Yanukovych of Ukraine and his Party of Regions — operated, the report reads.
And in a broader sense, they underscore the dangers that lurk for foreigners who, tempted by potentially rich payoffs, cast their lot with politicians in countries that at best have different laws about money in politics, and at worst are, like Ukraine in those years, irredeemably corrupt.
Read alsoManafort falsified invoice to Belize company to legitimize Yanukovych's $750,000 payment to himself – Ukrainian MPIn the years before Yanukovych's fall, Mr. Manafort took lavish payments to burnish the image of the now-disgraced former Ukrainian president and the Party of Regions in Washington, even as the party acknowledged only very modest spending.
In 2012, for example, the party reported annual expenses of about $11.1 million, based on the exchange rate at the time, excluding overhead. For the same year, Mr. Manafort reported income of $12.1 million from the party, the Justice Department filing shows.
In 2013, the Party of Regions reported expenses of $3.7 million, while Mr. Manafort reported receiving payments of $4.5 million.
Handwritten ledgers that surfaced last year indicated that the party had actually spent about $2 billion over the past decade or so, much or most of it illegally. Some outlays like payments to an election official possibly amounted to criminal bribery.
Mr. Manafort has not been charged with breaking any laws regarding the reporting of income derived from his efforts on behalf of the party.
Though documents discovered after the 2014 revolution show the party's coffers were padded with donations from Ukraine's ultrawealthy steel and natural gas tycoons, it tried to keep up a populist image and declared only a modest, even minuscule, annual budget.
Read alsoSACPO finds no evidence of Manafort's involvement in Yanukovych's "black accounts""It means either Manafort is lying, or the Party of Regions was lying," Serhiy Leshchenko, an investigative journalist and a member of Parliament who has been critical of Mr. Manafort's work in Ukraine, said in an interview.
A Ukrainian investigation of this discrepancy is not likely. The Party of Regions is now disbanded, and prosecutors are looking into far more serious crimes than campaign finance filing errors.
Mr. Manafort, who resigned from his campaign post shortly after the allegations surfaced, has denied receiving any cash, and state prosecutors in Ukraine have not accused him of wrongdoing.
Ukraine's chief anti-corruption prosecutor, Nazar Kholodnytsky, reiterated that assessment last month, telling Ukrainian television that ledger entries provided no proof of Mr. Manafort's having receiving illegal payments.
But the investigation into the accounting book, including the entries mentioning Mr. Manafort, is still open, and recently shifted from one branch of the prosecutor's office to another, Serhiy Horbatiuk, the prosecutor in charge of the case, said in an interview.
Read alsoBloomberg tells how Manafort brought pro-Russian party to Rada despite Crimea annexation"The Party of Regions was spending a lot of cash, to bribe voters and for illegal advertising," Daria M. Kaleniuk, the executive director of the Anti-Corruption Action Center, said in an interview. "Manafort took the money to whitewash its reputation in the West."