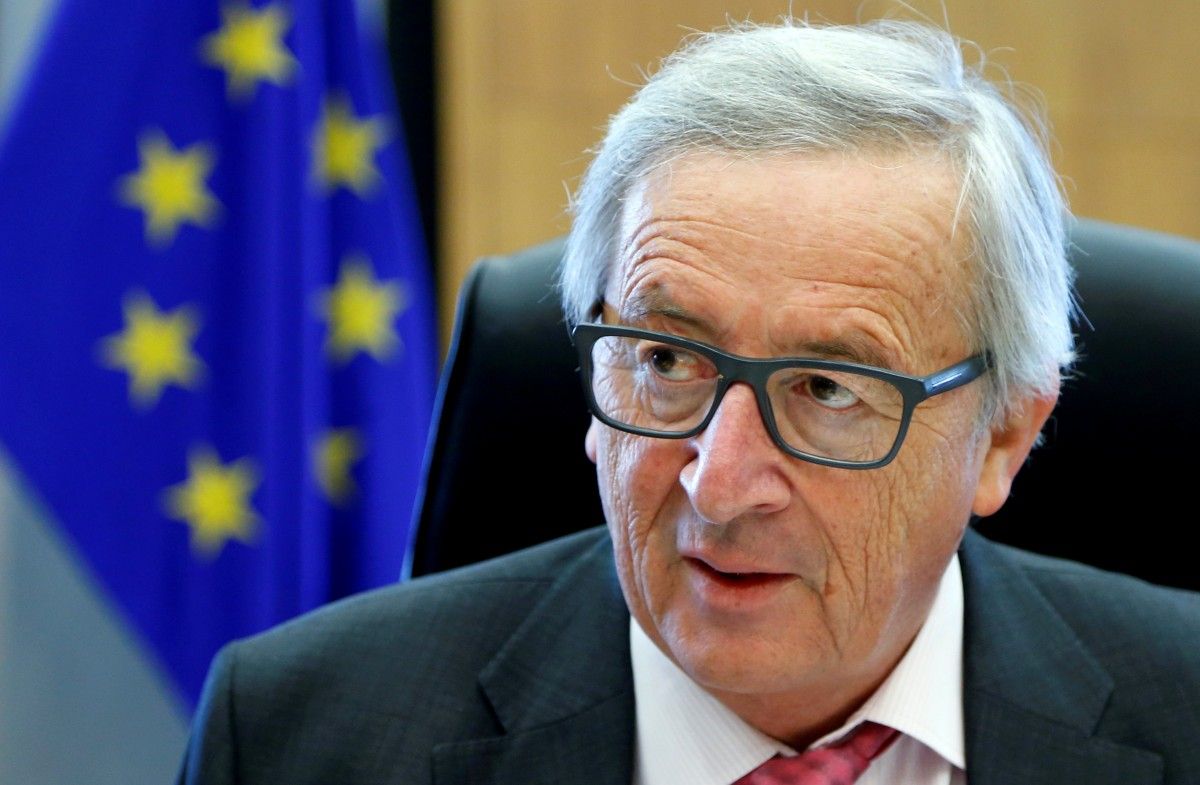 REUTERS
Replying to the appeal by Ukrainian civil society organizations where they stated concern over the possible change of EU course on the issue of setting up anti-corruption courts in Ukraine, Juncker's advisor said that the importance of the fight against corruption was at the heart of discussions at the EU-Ukraine Summit in Kyiv July 13 2017.
"President Juncker stated publicly that efforts to root out corruption in Ukraine have so far been insufficient. He told each of his interlocutors that the fight against corruption would be key benchmark against which Ukraine's reform process would be judged," Mr Szostak said.
As part of these efforts, a track record of convictions for corruption-related offenses must develop, the advisor noted.
Read alsoEU calls on Ukraine to set up independent anti-graft judicial body"In this regard, President Juncker emphasized the importance of the establishment of a judicial body with responsibility for the fight against corruption as a matter of urgency. He stated that the existence of guarantees of its independence, both functional and budgetary, were crucial. He stressed the need for a transparent and independent process in establishing this body and the need for the selection of specialized judges," the reply reads. "Insofar as such guarantees are put in place, then the specific institutional structure of the body is for Ukraine to decide."
"President Juncker values the role of civil society organizations in Ukraine's reform process and the cooperation that exists between them and the European Commission. He will remain a firm ally in advocating the importance of the fight against corruption in Ukraine," Richard Szostak wrote.
Read alsoEU agrees to creation of Anti-Corruption Chamber instead of special courtAs UNIAN reported earlier, on July 14, a number of civil society organizations in Ukraine publicly addressed the European Union with a request to explain the possible shift in EU's attitude in relation to the setting-up of anti-corruption courts, following Juncker's press conference during the Ukraine-EU Summit where the EU Commission's president said that the EU had agreed on the idea of setting up an anti-corruption chamber within the framework of the existing judicial system, instead of creating a separate anti-corruption court.