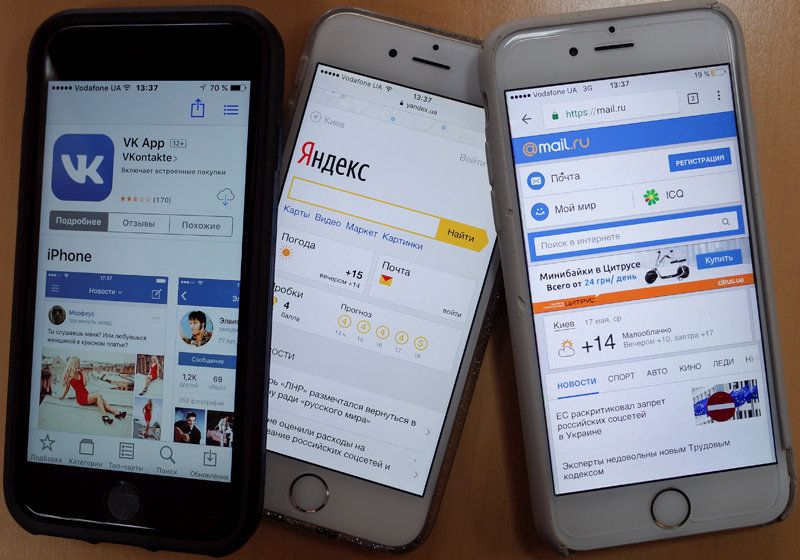 REUTERS
"The Presidential Decree on enforcing the decision of the National Security and Defense Council of Ukraine to expand economic sanctions against Russian companies and to ban Russian internet resources, including social networks, was adopted exclusively for the purpose of ensuring national security of Ukraine and protecting the right of Ukrainian citizens to freedom of speech and secrecy of correspondence," reads the letter by the Ukrainian delegation to the Council of Europe.
"The aggression of the Russian Federation and challenges Ukraine is facing concerning the territorial integrity require appropriate measures in response. Such resources as Yandex, Mail.ru, Vkontakte and Odnoklassniki have long been used by Russian intelligence agencies as tools of the so called hybrid warfare," says the Ukrainian side.
Read alsoInformational Policy Ministry brands banned Russian social networks "instruments of hybrid war"Ukrainian officials emphasize that "given the policy of aggression that the Russian Federation conducts against Ukraine, access of Russian companies to Ukrainian information and telecommunication systems allows for sabotage, intelligence and subversive activities against Ukraine by Russian intelligence agencies."
Therefore, "the decision adopted by Ukrainian authorities is the adequate response to the threat to information security of the state and citizens," Ukraine says, at the same time renewing the assurances of its "commitment to relevant international obligations, to the rule of law and to the democratic principles of freedom of speech and thought."
Read alsoUkraine draws up list of websites subject to blockingAs UNIAN reported earlier, President of Ukraine Petro Poroshenko had signed a decree providing for the blocking of access to Russian social networks. The document banning Russian online resources in Ukraine has been enforced since May 17.