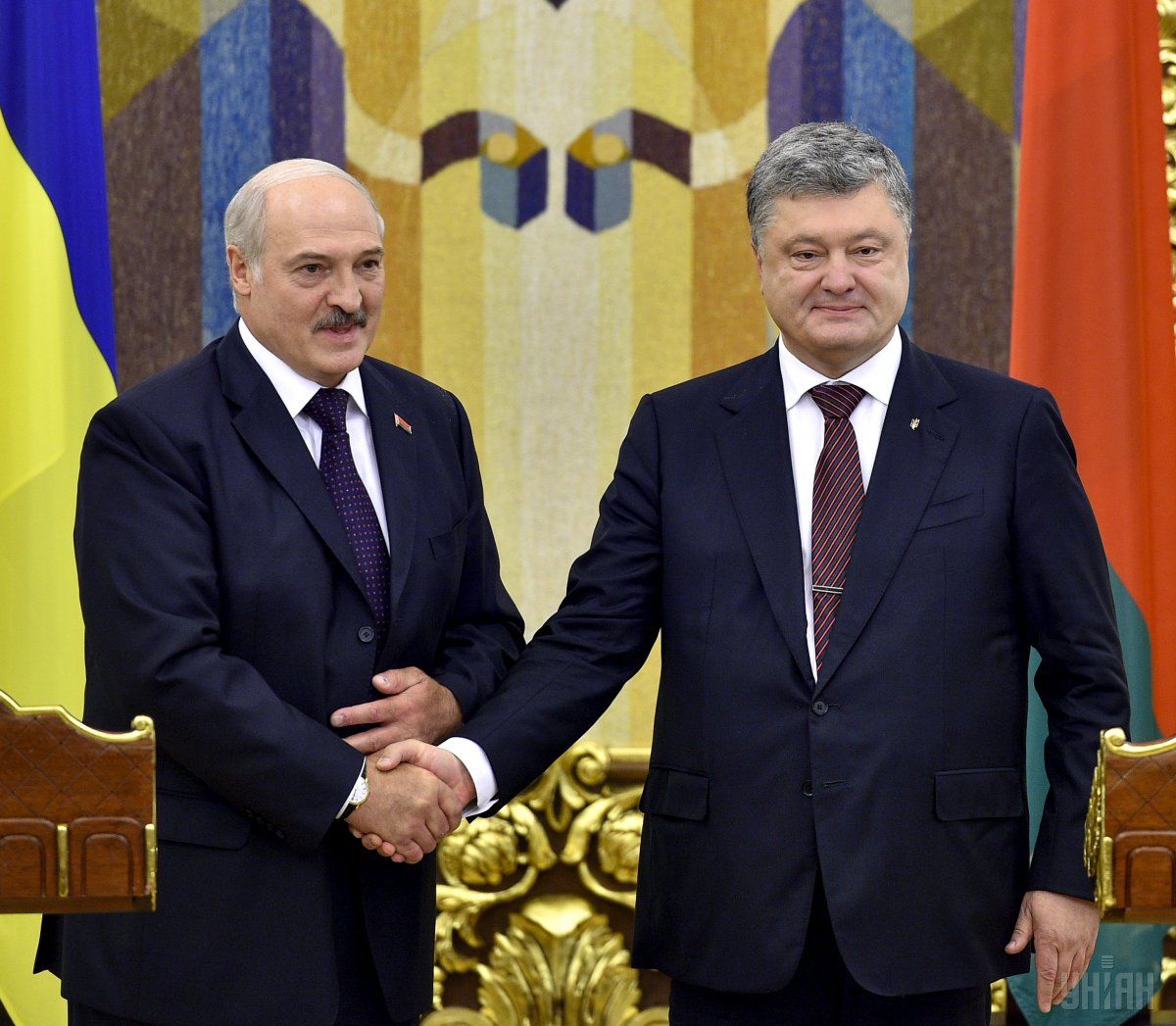 POOL
"Today, I have once again been reassured by you, Mr. President, that the territory of friendly Belarus would never be used for aggressive actions against Ukraine and the Ukrainian-Belarusian border would never be a border of war," the head of state said.
"We have conducted fruitful, meaningful and sincere negotiations with the President of Belarus," the Ukrainian president said, expressing gratitude to Mr Lukashenko "for his support and understanding of the problems our country had faced," according to the Ukrainian president's press service.
Read alsoPoroshenko to demand full ceasefire in Donbas at Normandy phone talks on July 24In his turn, the president of Belarus said: "You, Ukrainians, should know that you have close and native people who live a bit to the north of you. If you face troubles, we will do everything possible to help".
Alexander Lukashenko reminded a historical example when Ukrainians fled from Holodomor of 1930s to Belarus. "We helped many people. Some of them stayed in Belarus, some of them got back to Ukraine. This is symbolic. And Belarus cannot abandon that," the President of Belarus said. He also added: "You can count on us. And we will do everything possible for peace and stability in our native Ukraine".
"We have coordinated approaches to the further development of the cross-border cooperation, which is completely natural given our common state border which is over 1000-km long," the president of Belarus said.