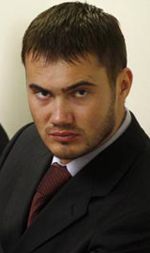 Leader of the Party of Regions Victor Yanukovych does not want his children to be occupied with political activity.
According to an UNIAN correspondent, he said this in Simpheropol today, at all-Crimean meeting of lawmakers of all level councils from the Party of Regions.
V. Yushchenko said that his younger son asked him to let him "be occupied with affairs, he likes", because he can not stay in the Verkhovna Rada yet.