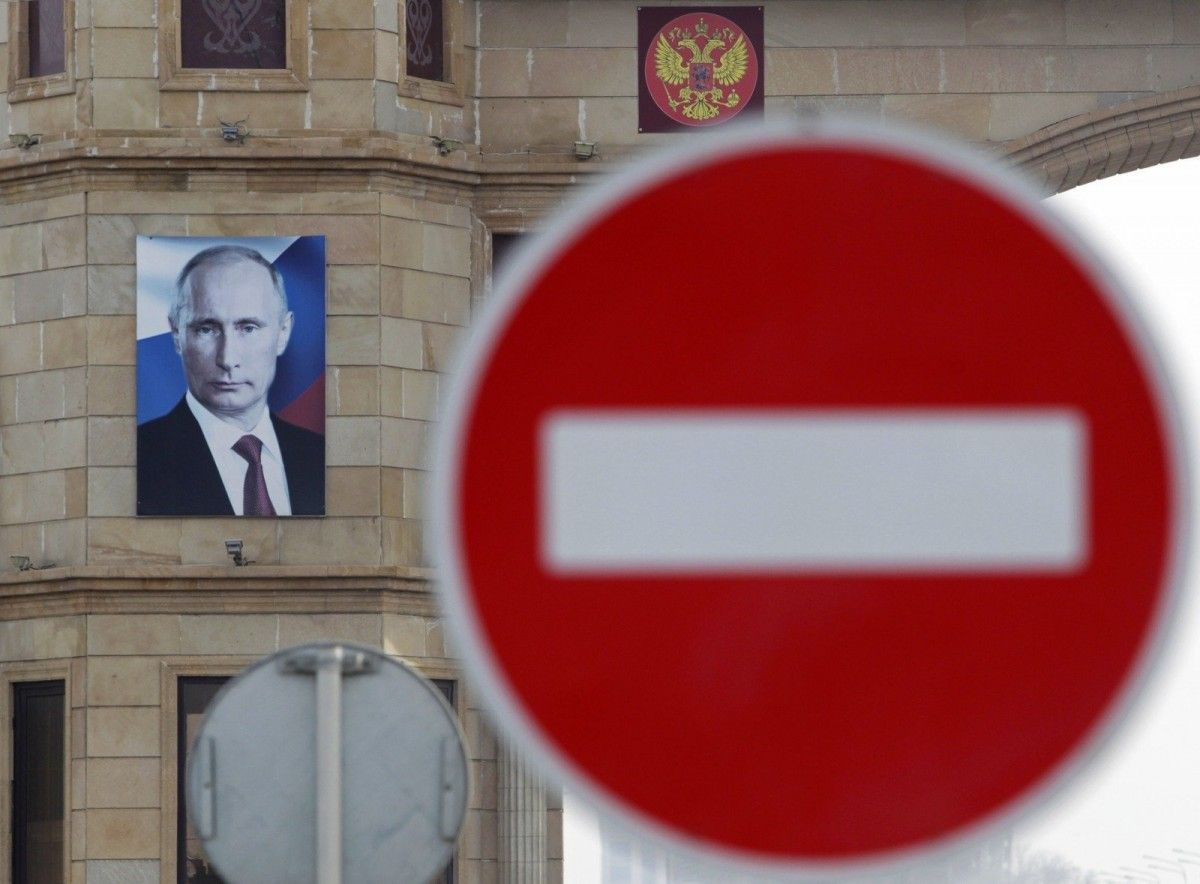 REUTERS
The Bill says it is the policy of the United States—
- to support the Government of Ukraine in restoring its sovereign and territorial integrity;
- to condemn and oppose all of the destabilizing efforts by the Government of the Russian Federation in Ukraine in violation of its obligations and international commitments;
- to never recognize the illegal annexation of Crimea by the Government of the Russian Federation or the separation of any portion of Ukrainian territory through the use of military force;
- to assist in promoting reform in regulatory oversight and operations in Ukraine's energy sector, including the establishment and empowerment of an independent regulatory organization;
- to continue to oppose the NordStream 2 pipeline given its detrimental impacts on the European Union's energy security, gas market development in Central and Eastern Europe, and energy reforms in Ukraine.
Read alsoBloomberg: House passes new Russia sanctions that would curb Trump's powerThe Bill also provides a legislative framework for the existing sanctions against Russia; sets up a mechanism for mandatory coordination with the U.S. Congress of any possible decision by a U.S. president to ease Russia sanctions; provides for the possibility of imposing sanctions against state-owned enterprises of Russia's steelmaking and mining industries and rail transport; strengthens sectoral sanctions against the Russian financial sector and Russian energy industry; provides for the imposition of sanctions in connection with the Russian government's efforts toward undermining cyber security, and in relation to persons responsible for violations of human rights in the territory occupied by the Russian Federation, who act in the interests of Russian defense and intelligence, contributed significantly to Russia's  ability to privatize state assets, as well as in relation to foreign individuals and legal entities that Contributed to strengthening defense capabilities of the government of Syria.
The draft law authorizes the U.S. president, in coordination with the United States allies, to impose sanctions against individuals and legal entities that promote the development and servicing of Russian export oil and gas pipelines.
The draft law provides for the creation of a "Countering Russian Influence Fund" and allocates $250 million to its budget for FYs 2018-2019.
The implementation of initiatives to support Ukraine's energy security provides for the allocation of $30 million.
Read alsoU.S. State Dept comments on Volker's "Ukraine lethal aid" statementSupported by the House of Representatives, the Bill is yet to be approved by the Senate and signed by the President before it enters into force.
As UNIAN reported, the US House of Representatives on July 25 voted overwhelmingly to slap a new set of sanctions against Russia, Iran and North Korea.