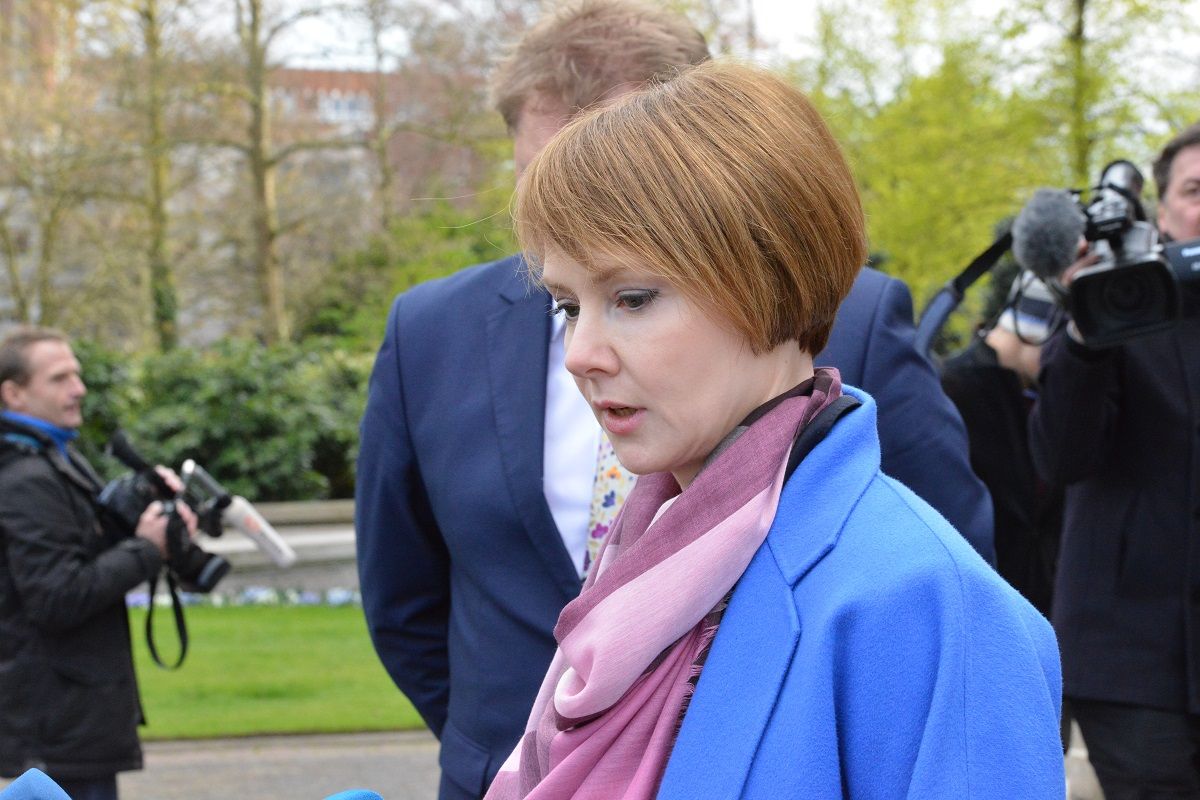 Photo from UNIAN
"You know that we have signed a jurisdiction transfer bilateral agreement, to bring to justice those responsible for shooting down the aircraft. Of course, the agreement is a compromise, which everyone had to agree on, given that the UN Security Council resolution on the creation of a separate tribunal had failed to pass (the decision was vetoed by Russia). We found the most balanced formula to achieve justice," Zerkal said in an interview with Hromadske.
"It takes some time to ratify the agreement. It is due to certain human rights considerations and different principles of justice. Besides, the [pre-trial] investigation has not been completed yet. I think it's not worth waiting for quick results," she added.
Zerkal also said that the Netherlands "want to see the perpetrators, they hope that the investigation will grab top offenders, not be just some people who pressed the buttons."
Read alsoNetherlands to punish aggressor for MH17 tragedy – Poroshenko"Our relatives would also like to see the site of the tragedy, but now it is in a territory beyond Ukraine's control. We are in a situation where we would very much like to help, but, considering all the security risks, we cannot do it yet," she added.
Zerkal explained that, in accordance with criminal proceedings, it is necessary to collect all the evidence and examine it thoroughly.
"The judges will have to accept this evidence following examination. It is necessary not just to draw the whole picture, as Bellingcat has been doing, but to verify all voices [from intercepted communications], to confirm to whom they belong," she said.
Read alsoMH17 crash: Сhronicles of Russian liesAccording to her, it is necessary to have testimonies of people who were on the ground. "Not only do they need to be interviewed, it is necessary to ensure that they testify in court. We must build an investigation and, in addition, bring it to its logical conclusion," the deputy minister stressed.
Zerkal claims that the Dutch prosecutors are focused on details. "They must be sure at each stage that the court consider all evidence that they have obtained," she explained.
In addition, she spoke about the prospects of prosecution in absentia of those responsible for the MH17 crash.
"The Dutch had concerns over a trial in absentia since we cannot give out our citizens. We can only transfer them [to the Netherlands] for the duration of trial or provide video communication. This will be a challenge for both the Ukrainian and Dutch judiciary," Zerkal said.
The diplomat said that the Netherlands is now amending the legislation to create the possibility of introducing trials in absentia. "They are making changes to their legislation, that is why negotiations have been going on for so long," Zerkal said.
Read alsoUkraine, the Netherlands sign deal on MH17 probe jurisdiction"To make this possible, they will introduce changes to their criminal and criminal procedural codes together with the application for this agreement's ratification. It states that the Dutch law will be applied, and the decision will be made by the Dutch court," Zerkal explained.
UNIAN memo. Malaysia Airlines' MH17 Boeing 777 heading from Amsterdam for Kuala Lumpur was shot down on July 17, 2014, over militant-occupied territory in Donetsk region. All 298 people on board who were citizens of 10 countries were killed in the crash.
The majority of the victims, 196, were citizens of the Netherlands.
The Dutch Safety Board October 13, 2015, issued a report on the causes of the accident. It was revealed that the plane had been shot down by a Buk anti-aircraft missile system.
The Joint Investigation Team in its report published on September 28, 2016, confirmed that the plane had been downed by a Russian-made Buk brought to Ukraine from Russia.