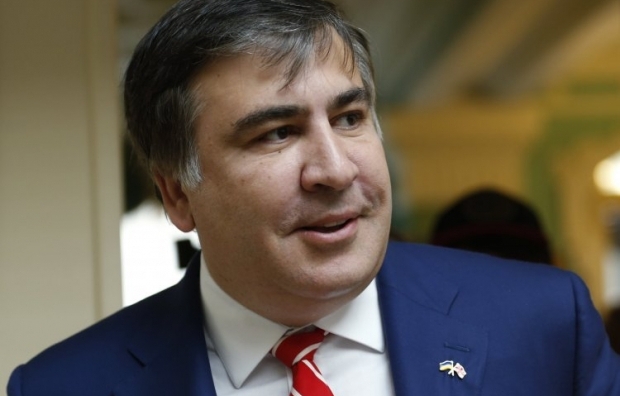 Photo from UNIAN
Earlier on Wednesday, Ukraine's migration service announced the revocation of Saakashvili's Ukrainian citizenship, citing unspecified documents it received from Tbilisi, Georgia's capital, BuzzFeed News reported.
Read alsoPoroshenko to decide on stripping Saakashvili of Ukrainian citizenshipSaakashvili, a one-time ally of Ukrainian President Petro Poroshenko and a darling of the George W. Bush administration, was widely credited with cleaning up Georgia's notoriously corrupt police force and cracking down on graft during his reign as president from 2004 to 2013. In 2015, Poroshenko appointed him governor of Odesa, an especially corrupt region of Ukraine with a Black Sea port.
The kinship between the two politicians, whose countries were both attacked by the government of Russian president Vladimir Putin, didn't last long. Saakashvili, a brash politician with an aggressive governing style, resigned as governor last year and launched a political party that opposed Poroshenko and accused him of failing to crackdown on corruption.
When contacted, Saakashvili's spokesperson, Zoe Reyners, said he was en route to New York, but did not have any further details. "He's in the plane right now, arriving in NY in 2h," she wrote in an email.
Another individual close to Saakashvili said it was unclear if he was going to retain residence in the United States or somewhere else. "No idea yet," the person said. His wife, Sandra Roelofs, is Dutch.
The ex-Georgian president is a former resident of Brooklyn's hipster enclave Williamsburg. It's unclear if he returns there, but you can probably rule out Queens. "Queens is like wannabe New York," Saakashvili told the New York Times in 2014.