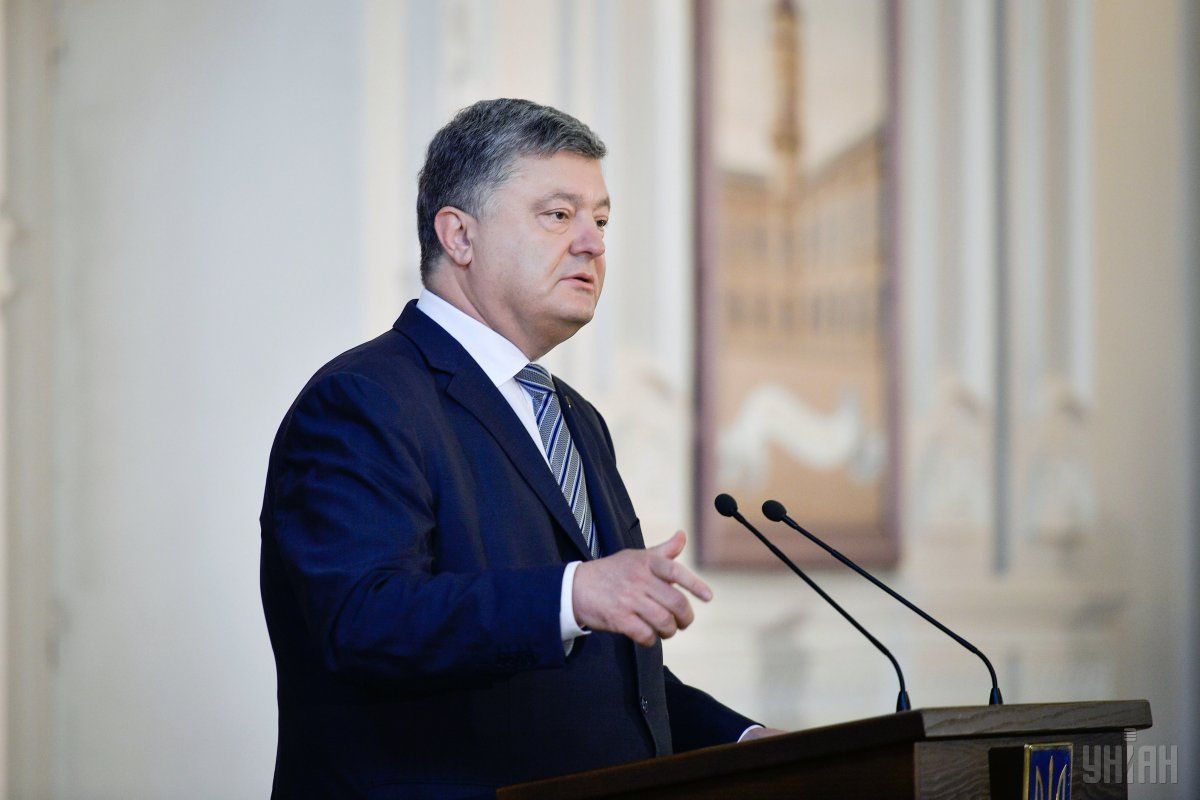 Photo from UNIAN
Poroshenko has emphasized stressed that the signed document is an integral part of the country's judicial reform, which is aimed at ensuring the right of citizens of Ukraine to a fair trial.
The president noted two principal innovations that are being introduced by the new legislation.
"There's an absolutely transparent competitive selection of candidates for the posts of judges of the Constitutional Court," he said. Another innovation, according to the press service, is the possibility for any legal entity and individual (excluding representatives of the state or local government) to file a complaint with the Constitutional Court.
Read alsoUkraine's Rada passes bill on Constitutional CourtThe head of state stressed that never in the history of Ukraine has this right been granted to an ordinary Ukrainian. "If a person, whose case has passed ordinary courts, believes that the law that was applied in issuing court rulings is unconstitutional, they should no longer seek [mediation of] people's deputies or the president. They will finally have the right to directly appeal to the Constitutional Court with a constitutional complaint. And the court must consider it and hand down a decision," he said.
The President added: "I think that this significantly increases the level of protection of constitutional rights and freedoms of citizens."
Poroshenko also thanked the deputies for supporting the presidential proposals, taken into account in the relevant law.
As UNIAN reported earlier, on July 13, the Verkhovna Rada of Ukraine adopted the draft law "On the Constitutional Court of Ukraine."
The bill stipulates that the Constitutional Court shall consist of 18 judges. The President of Ukraine, the Verkhovna Rada, Ukraine's Parliament, and the Congress of Judges of Ukraine shall appoint six judges each.
The draft law stipulates that the Constitutional Court shall consist of a Grand Chamber, two senates, and six panels. The Grand Chamber includes all judges of the Constitutional Court. The document also defines issues it is entitled to cover within its competence.