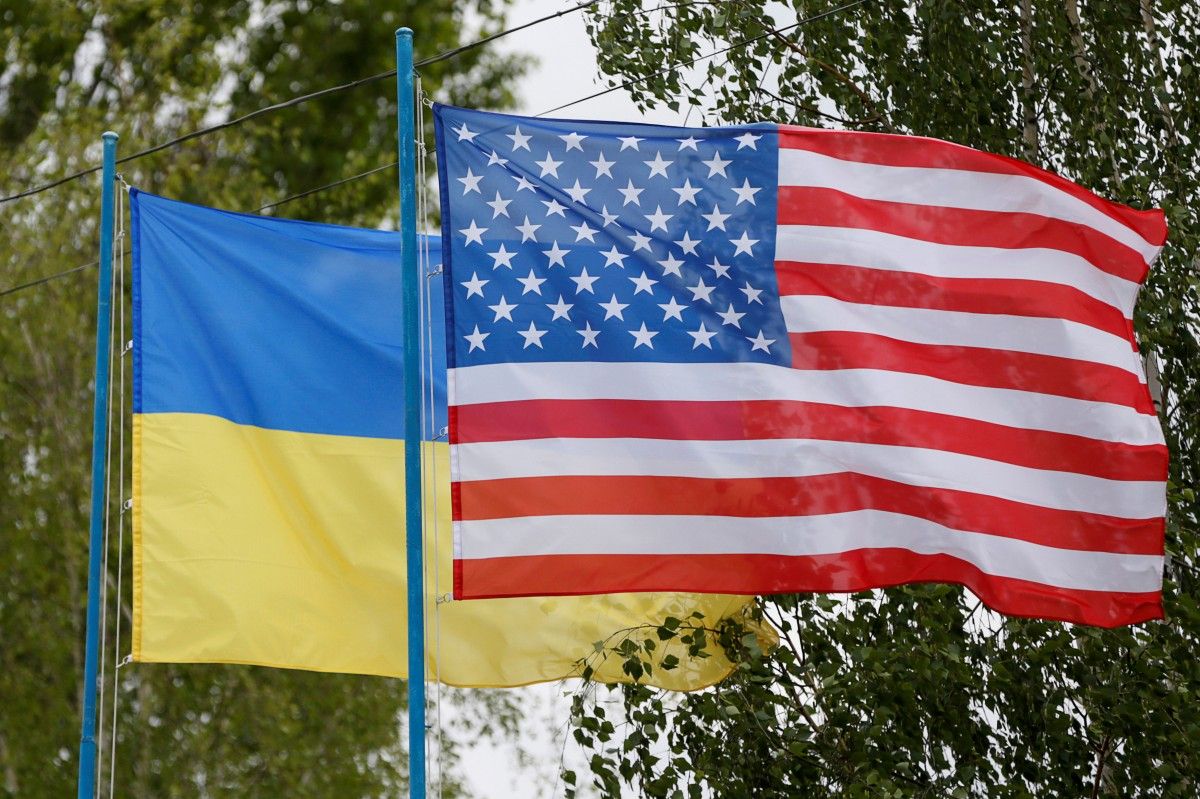 REUTERS
American military officials and diplomats say the arms, which they characterized as defensive, are meant to deter aggressive actions by Moscow, which the U.S. and others say has provided tanks and other sophisticated armaments as well as military advisers to rebels fighting the Kyiv government, WSJ wrote.
Since Russia invaded and annexed Ukraine's Crimean peninsula in 2014 and then began supporting Russian-speaking insurgents in the country's east, Washington, wary of escalating the conflict, has largely limited its support for Kyiv's military to so-called non-lethal aid and training.
Read alsoU.S. envoy Volker: More Russian tanks in occupied Ukraine than tanks in Western Europe combinedA senior administration official said there has been no decision on the armaments proposal and it wasn't discussed at a high-level White House meeting on Russia last week. The official said President Donald Trump hasn't been briefed on the plan and his position isn't known.
Some U.S. and Ukrainian officials said they expect it could be months before the White House makes a final determination.
A Pentagon spokeswoman, Lt. Col. Michelle L. Baldanza, said the U.S. has not "ruled out the option" of providing "lethal defensive weapons to Ukraine." U.S. Defense Secretary James Mattis has endorsed the plan, according to U.S. officials.
Germany and France remain deeply skeptical about providing arms to Ukraine, fearing that such moves would raise tensions and deepen the conflict there. But U.S. officials said they expect allies, possibly including the U.K., Canada, Poland and Lithuania to be open to increased military support.
"It is really important we don't inflame the situation," said British National Security Adviser Mark Sedwell. "There has been quite a lot of agitation from across the border in the east."
Read alsoU.S. military stand for providing lethal aid to UkraineRussian officials have long denied supporting separatists and criticized Western efforts to train the Ukrainian military. Russian officials have said in recent days that any U.S. move to send weapons to Ukraine would further impair peace efforts.
Under the Pentagon and State Department proposal, the U.S. would provide anti-tank weapons, most likely Javelin missiles, as well as possibly anti-aircraft weapons, in addition to other arms. Ukraine has long sought Javelins to counter Russian-made armored vehicles in rebel-held areas.
U.S. officials, however, said the plan would be to deploy the anti-tank missiles with Ukrainian troops stationed away from the front lines of the conflict – part of an effort by policy makers to limit the risks of escalation and defuse criticism that the moves could encourage offensive action by Kyiv.
U.S. and European officials are divided on how Moscow would respond to new arms shipments. Some believe it would push Moscow back to the bargaining table and others think it would prompt the Russian military to escalate the situation further.
But with violence rising in Ukraine and separatists making moves such as declaring their own government for the country, some Western officials think there is little to lose by trying to increase pressure.