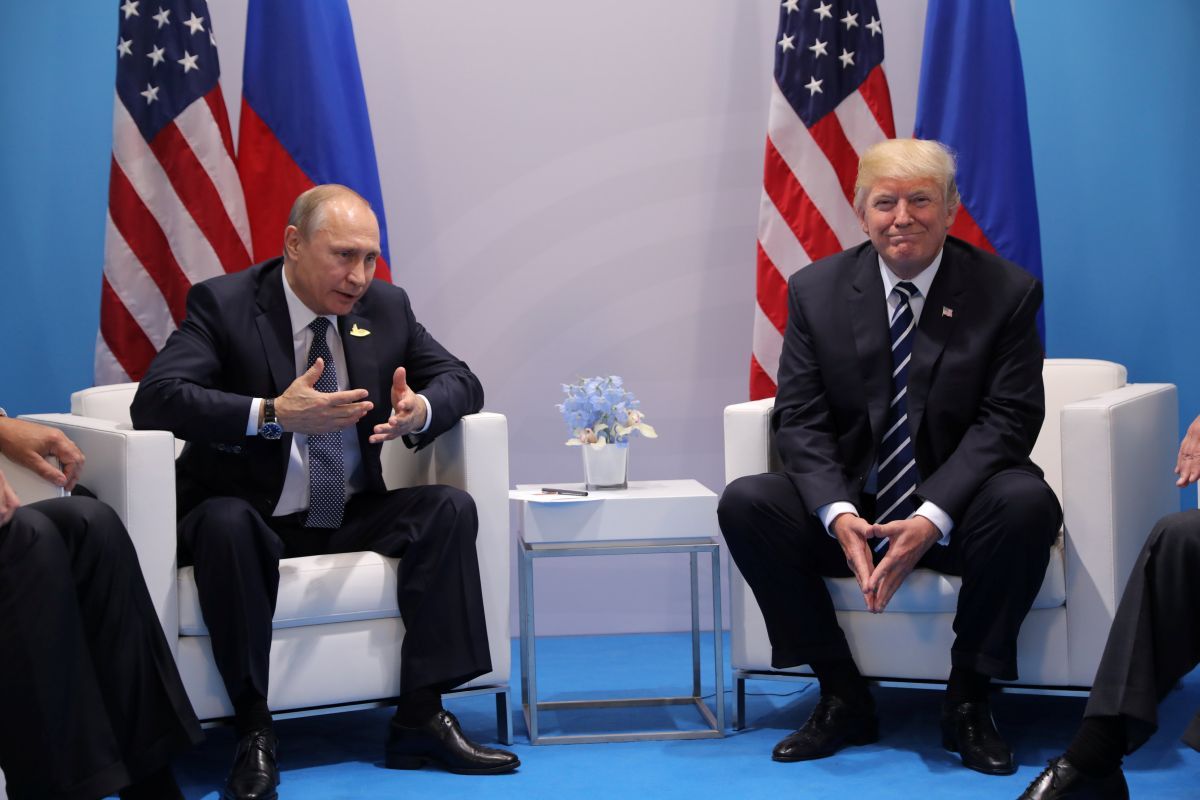 REUTERS
The so-called signing statement, obtained by Bloomberg, lays out Trump's concerns about the legislation, including that it encroaches on presidential authority and may hurt U.S. ability to work with allies.
Trump's statement doesn't signal any intent to bypass or circumvent aspects of the law. Instead, the president indicates he intends for his administration to carry out the law in a way consistent with his constitutional authority, language that leaves open some room for interpretation of how the law is executed.
Read alsoWhite House calls on Kremlin to stop destabilizing UkraineTrump's concerns cover four areas: encroachment on executive authority, unintentional harm to U.S. companies and business, as well as U.S. international partners, and limits on the flexibility of the administration to act in concert with allies in dealing with Russia.
The European Union has warned of possible retaliation if European companies are hobbled by sanctions aimed at squeezing Russia's energy exports.
Read alsoRex Tillerson: Trump not very happy about Russia sanctions bill – mediaThe Russia sanctions and the restrictions placed on Trump marked a rare rebuke for the president from congressional Republicans. Lawmakers decided to limit the president's ability to ease penalties on Russia at a time when House and Senate committees and the Federal Bureau of Investigation are examining whether some members of his political campaign may have colluded with Russian interference in the 2016 election.
As UNIAN reported earlier, late in July, the U.S. Senate voted 98-2 to impose new sanctions on Russia, Iran and North Korea, despite objections from the White House. The sanctions were drawn up in part to punish Russia further over the annexation of Crimea from Ukraine in 2014.