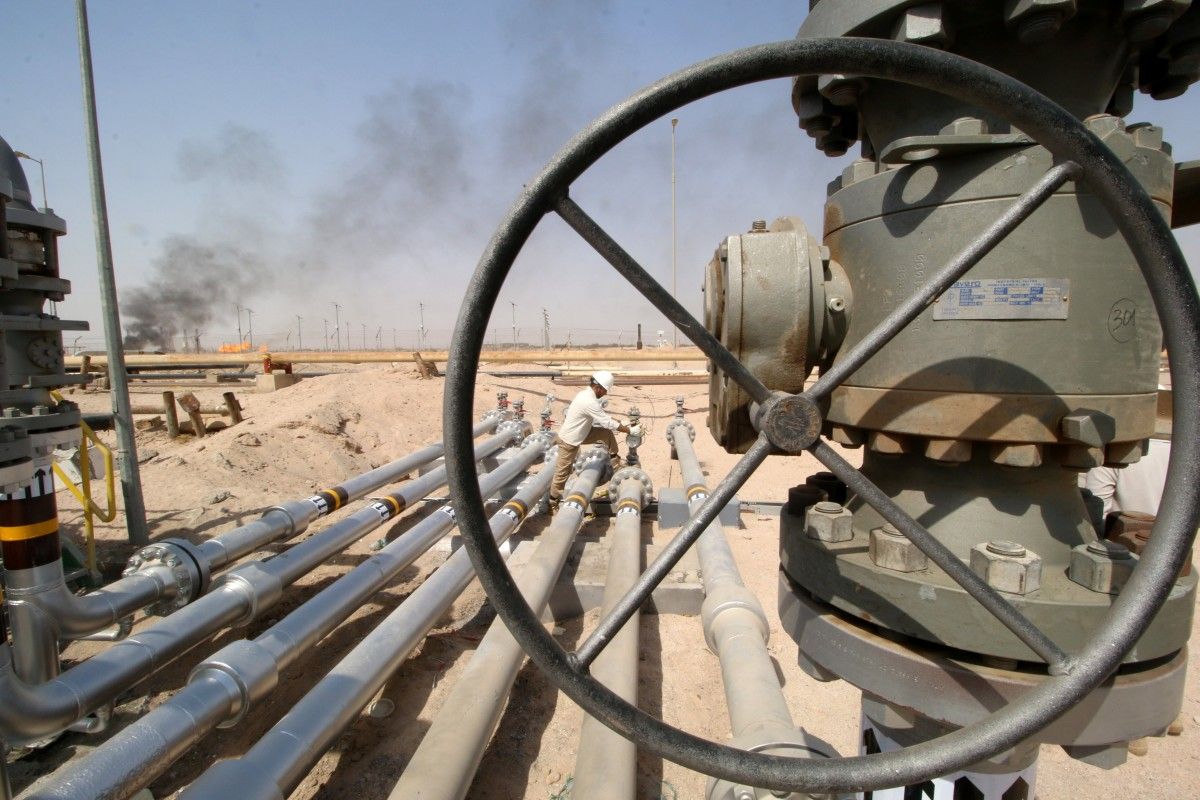 REUTERS
Brent crude futures, the international benchmark for oil prices, were trading down 20 cents, or 0.4 percent, at $52.16 per barrel at 0506 GMT, Reuters said.
U.S. West Texas Intermediate (WTI) crude futures were at $49.40 per barrel, down 19 cents, or 0.4 percent.
Strong demand in the United States was supporting prices, while high supplies from OPEC producers were restricting further gains, traders said, pointing to a range-bound market.
Read alsoReuters: Oil down 1 pct on surprise rise in U.S. inventories, high OPEC output"Both contracts appear to be moving into a range consolidation mode," said Jeffrey Halley of futures brokerage OANDA.
U.S. crude prices held below $50 per barrel despite record gasoline demand of 9.84 million barrels per day (bpd) last week and a fall in commercial crude inventories in the week to July 28 of 1.5 million barrels to 481.9 million barrels, according to the U.S. Energy Information Administration (EIA).
That's below levels seen this time last year, an indication of a tightening U.S. market.
Traders said ongoing high supplies by the Organization of the Petroleum Exporting Countries (OPEC) were capping prices.
The high OPEC supplies come despite a pledge by the group, supported by other producers including Russia, to restrict output by 1.8 million bpd between January this year and March 2018 in order to tighten the market.
Trading data in Thomson Reuters Eikon shows that crude oil shipments by OPEC and Russia, which excludes pipeline supplies, hit a 2017 high of around 32 million bpd in July, up from around 30.5 million bpd in January.
BMI Research said that the industry had adapted to the low oil prices.
"Of the major projects sanctioned by the big five oil companies (ExxonMobil, Royal Dutch Shell, Chevron, BP and Total) over H1 2017, there has been a clear breakeven target price of $40 per barrel or lower at offshore oil projects," BMI said.
This followed U.S. investment bank Goldman Sachs saying earlier this week that the oil industry had successfully adapted to oil prices around $50 per barrel.