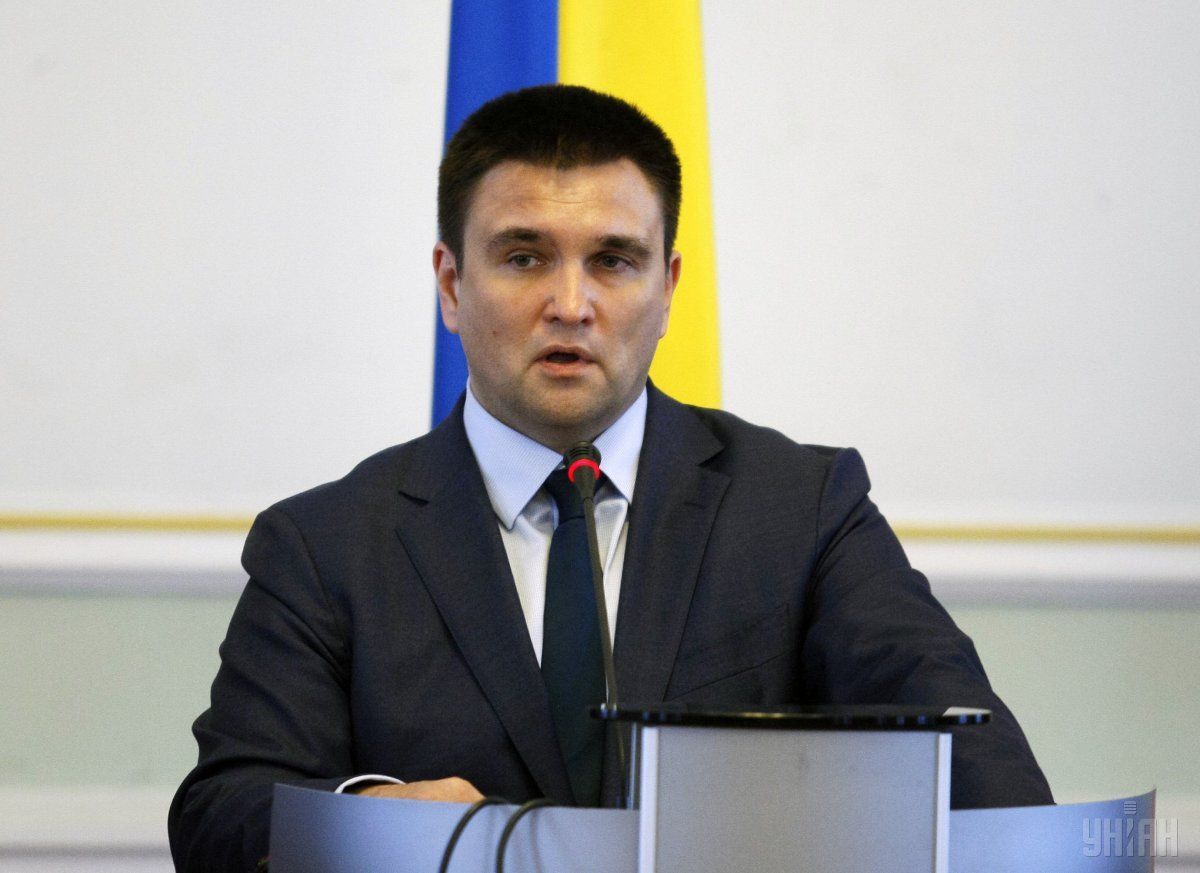 Photo from UNIAN
Before exploring the implications of this it is useful to remember exactly what the sanctions are and why they were put in place.  The sanctions were imposed by the international community on Russia in 2014 in response to Russia's invasion in Crimea and Donbas, Klimkin wrote.
The sanctions vary in their extent but in relation to those imposed for the invasion and illegal annexation of Crimea they are clear and unequivocal. There is a complete ban on trade to and from Crimea – there simply is no room for ambiguity.  And these sanctions are designed to stay in place until such time as Russia gets out of Crimea.
Siemens announced recently that they were to press charges against Russian State Firm Technopromexport following the delivery of turbines it sold to the company last year found their way to Crimea 'against Siemens wishes and without its knowledge'.
This is however somewhat lacking the credibility of an honest response.  As far back as 2015 the Ukrainian government raised concerns with the German government, European institutions and Siemens regarding the risk of the sanctions being broken.  And then in August last year a Reuter's investigative journalist, Jack Stubbs, revealed that four of Siemens Gas Turbines had been earmarked for Crimea.
The German industrial giant which last year made EUR 1.2 billion in trade with Russia must be assumed to be at best naive and to have failed to carry out diligence with regard to the sale of the Turbines.  At worst we must think they were directly complicit in colluding with a Russian State Firm to break the sanctions imposed on the Russian Federation for the illegal annexation of the peninsula.
Stubbs has since doggedly followed the story down a trail which has seen subterfuge, smoke screens and despite all supposed assurances two of the Turbines turning up In Crimea.
There are two principal problems with what has happened.
First in order for sanctions to be effective, they must be enforced.  And for this to happen Ukraine relies on the good will and support of its partners.  And we do not just rely on national governments – the business community and in particular big corporations like Siemens must be committed and must put principal before short-term corporate profit.
Read alsoUkraine, four other countries extend Russia sanctions over Crimea annexationWe know sanctions are also tough on those imposing them but they are currently the only tool at the disposal of the international community to bring pressure to bear on the Russian Federation for their crimes.
The second issue is one for the individual corporation involved, in this case, Siemens.  I would suggest they must take the long term view.  Russia may wish to convince the West as well as its own people that Ukraine is not sustainable and will not last.  Ukraine has embraced a future based on European values, which is forward looking, ambitious and moving away from everything the current Kremlin regime represents. Russia is a state that is backward looking which relies in part on demonizing the West for its very survival.   And the West according to this Kremlin myth is decadent, perverted, threatening and in decline
Corporations must not fall for this myth – Russia is not the horse to bet on in the race.  Doing deals with Russia or at best allowing an organization to be duped by Russia will damage corporate reputation, likely see shareholders disquiet and in the longer term could well drive down both profits and share price.
Read alsoRussia has no replacement for Siemens turbines - mediaRussia by its actions in Crimea and Donbas has violated the rules based order that the West relies upon for its prosperity and the success of its societies as well as its peace.  These are rules all of us in the west have decided to live by – Russia has not. 'Sanctions busting', and that is indeed now the question to be asked about Siemens, is aiding and abetting the aggressor.
In light of this whole murky episode, there needs to be full and comprehensive independent inquiry into Siemens conduct in its business dealings with the Russian Federation.  This must be done in the interest of ensuring these essential sanctions remain effective.  It must be done in the interest of every citizen who embraces European values and the rules based order which we cherish.  And finally, it must be done in the interest of the great company Siemens, its employees, customers and shareholders.
Read alsoReuters: Siemens sees EUR 100-200 mln revenue loss in Russia over Crimea turbines affairWe really are all in this together, we need to know the truth about the Siemens deal but in the meantime, there is probably one piece of advice for Siemens or any other business dealing with Russian state owned companies – if you shake hands, count your fingers afterwards.