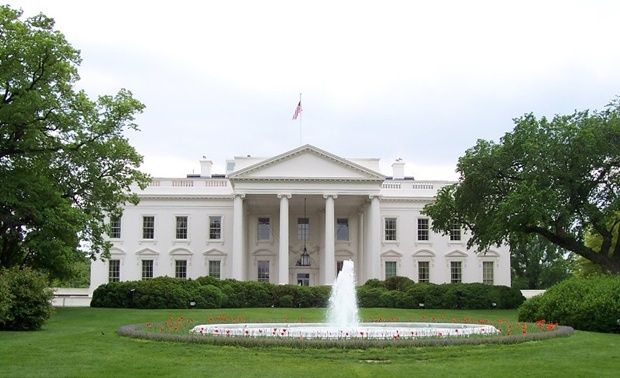 Photo from uk.wikipedia.org
"We're already giving support to Ukraine. A lot of this is really what kind of support they need to be able to prevent further invasions of their territory, to be able to prevent any kind of aggressive or offensive action against the rest of Ukraine," he said in an exclusive interview with MSNBC on Saturday evening.
"What's useful to talk about is defensive capabilities. Does Ukraine desire, need – based on the situation there – greater defensive capability? I mean, I don't know what that is specifically. It really doesn't matter what it is specifically. But that's one of the things that we're looking at is what form of support Ukraine needs that's consistent with our interests and everyone's desire to insure that Russia doesn't undertake further destabilizing or offensive action that could lead to much broader conflict."
In his words, the situation is dangerous. "We have to recognize it's a dangerous situation of Russia's creation. And so what we're endeavoring to do with our allies is to do everything we can to prevent that conflict from growing," he said.
Read alsoUkrainian interest. White House split, EU whims, and Rogozin caseAccording to him, the nature of the Russian regime is one person. "I mean you have an autocratic regime and an individual who's done an extraordinarily effective job at consolidating power. And you have – I think – someone who's acted in a way – I'm not the best judge of this maybe but – it is not in the interest of the Russian people," he said.
In his view, in terms of the sanctions that are placed on Russia, it must play a much more responsible role in the world if it's going to be a full-fledged, welcomed member of the international community. "And, you know, we're talking obviously about the annexation of Crimea, the invasion of Ukraine here," he added.
"What you see is a broad range of destabilizing behavior on part of the Russians and provocative behavior not just in Europe but elsewhere. What the President has asked us to do – and the secretary of state is doing – is to counter Russia's destabilizing behavior where it affects our interests, to take actions to deter any escalation of conflicts or anything that could lead to a confrontation," McMaster said.
He also said that the president asked to look for areas of cooperation with Russia. "There are areas as, and I mean, this relationship is at bottom. Right? It's at its nadir. But there are still areas where interests overlap and to look for areas of cooperation," he added.