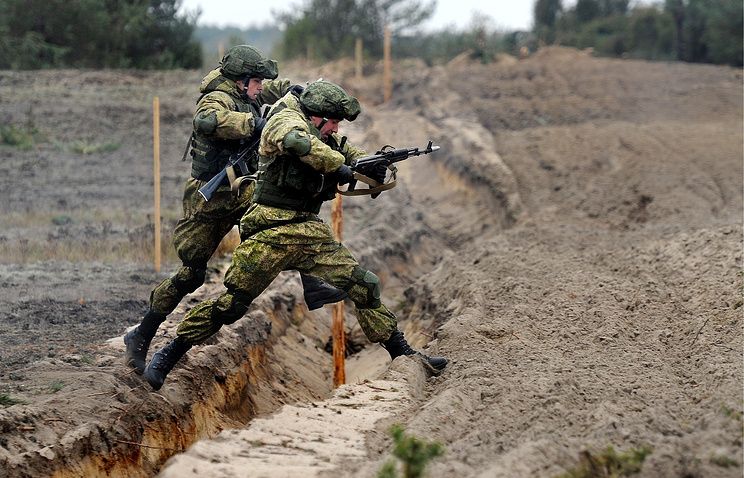 belvpo.com
He called the West-2017 drills an attempt to exert pressure on both Ukraine and NATO Allies, LIGA.net reports.
"First and foremost, we are referring to the Eastern European states: the Baltic states and Poland. NATO decided to strengthen its presence in the region for this period. This [the West-2017 drills] is the primary threat that may arise, as well as there is possibility of destabilization," he said in an interview with LIGA.net.
Muzhenko stressed that the amassing of [Russia's] military contingent on the Belarusian territory is offensive.
"We do not exclude the possibility of Russia setting up its advanced bases for weapons and military equipment in Belarus under the guise of West-2017 exercises, which will enable the Russian Federation to create new military groupings if necessary," he said.
According to Muzhenko, the active phase of the exercises is scheduled for September 14-20. Initially, Russia announced participation of 3,000 troops. Afterwards, it was extended to 5,000 military.
"Actually, I think this contingent will be much larger, taking into account the principle of the Russian Federation to deny the presence of their military in conflict areas. Moreover, the West-2017 exercises are not limited to the territory of Belarus since a whole complex of exercises is planned: the creation of appropriate groupings, redeployment of military units, including in the territory of the Russian Federation along the Ukrainian border," Muzhenko said.
Ukrainian Defense Minister Stepan Poltorak stated earlier that the armed conflict in Donbas was not a frozen one, while Russia's provocations under false pretenses could not be ruled out.