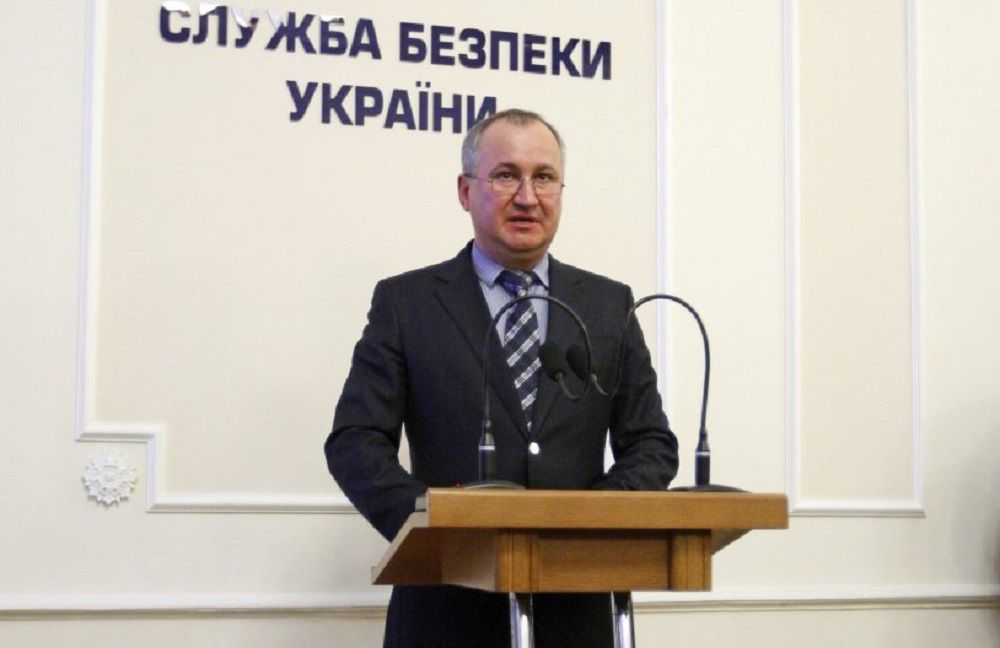 Photo from UNIAN
"Russia's FSB continues to deploy its sabotage groups to Ukrainian soil to commit terrorist attacks in our territory. Among their main targets are strategic infrastructure facilities, while another goal is the assassination of certain public and political figures. As a rule, they should be some high-profile personas, no matter their political affiliation – the ruling forces or the opposition. The aim is for the assassination of such figure to yield the expected public outcry," he said.
According to Hrytsak, the SBU prevented a number of such terrorist attacks.
"Over the last month, the Security Service exposed three of such groups. In particular, in Kharkiv on July 17 we detained the leader and the main executor, the organizer of such a group, trained by the Main Directorate of the General Staff of the Russian armed forces. The group was instructed to assassinate several public figures and Ukrainian government officials. I can't tell you the names [of targets] because these people have not given permission to reveal names," Hrytsak added.
The SBU chief also said that the information received points at further escalation of intelligence and terrorist efforts of Russian special services in Ukraine.
"Subversive efforts are manifested in internal destabilization, the efforts of subversive reconnaissance groups, attempts to commit acts of sabotage and terrorist acts," said Hrytsak.
Read alsoPutin orders intel services to achieve "reset of Ukraine's ruling regime" - SBU chief"I will only recall the last few key activities that the Russian Federation is engaged in, while constantly accusing Ukraine of violating Minsk agreements. It's the attempts to incite and provide media support for pseudo rallies on ethnic grounds; systemic spins of fake news, such as about the supply of missile engines to North Korea and detentions in Crimea and in occupied areas of Donetsk and Luhansk regions of sabotage groups allegedly sent by the SBU," he said.
Read alsoSBU reveals its officer cooperating with Russia's FSBAccording to Hrytsak, SBU does not consider such increase in Russian efforts accidental. "We clearly understand the reasons for such activities of Russian special services," he stressed.