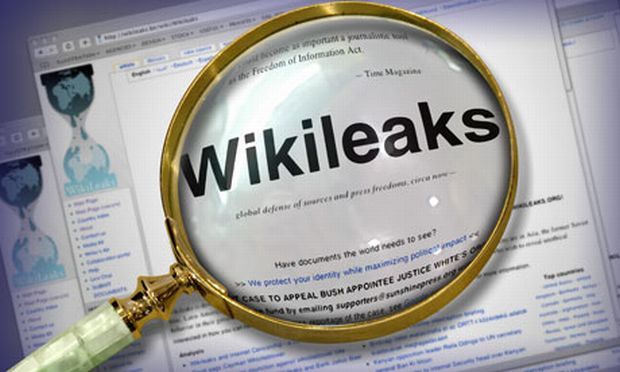 Wikileaks / www.theguardian.com
WikiLeaks declined to publish a wide-ranging trove of documents – at least 68 gigabytes of data – that came from inside the Russian Interior Ministry, according to partial chat logs reviewed by Foreign Policy.
"WikiLeaks rejects all submissions that it cannot verify. WikiLeaks rejects submissions that have already been published elsewhere or which are likely to be considered insignificant. WikiLeaks has never rejected a submission due to its country of origin," the organization wrote in a Twitter direct message when contacted by FP about the Russian cache.
(The account is widely believed to be operated solely by Assange, the group's founder, but in a Twitter message to FP, the organization said it is maintained by "staff.")
Read alsoWikiLeaks finds Russian trace in hacker attack on Macron's headquarters In 2014, the BBC and other news outlets reported on the cache, which revealed details about Russian military and intelligence involvement in Ukraine. However, the information from that hack was less than half the data that later became available in 2016, when Assange turned it down.
"We had several leaks sent to Wikileaks, including the Russian hack. It would have exposed Russian activities and shown WikiLeaks was not controlled by Russian security services," the source who provided the messages wrote to FP. "Many Wikileaks staff and volunteers or their families suffered at the hands of Russian corruption and cruelty, we were sure Wikileaks would release it. Assange gave excuse after excuse."
The Russian cache was eventually quietly published online elsewhere, to almost no attention or scrutiny.