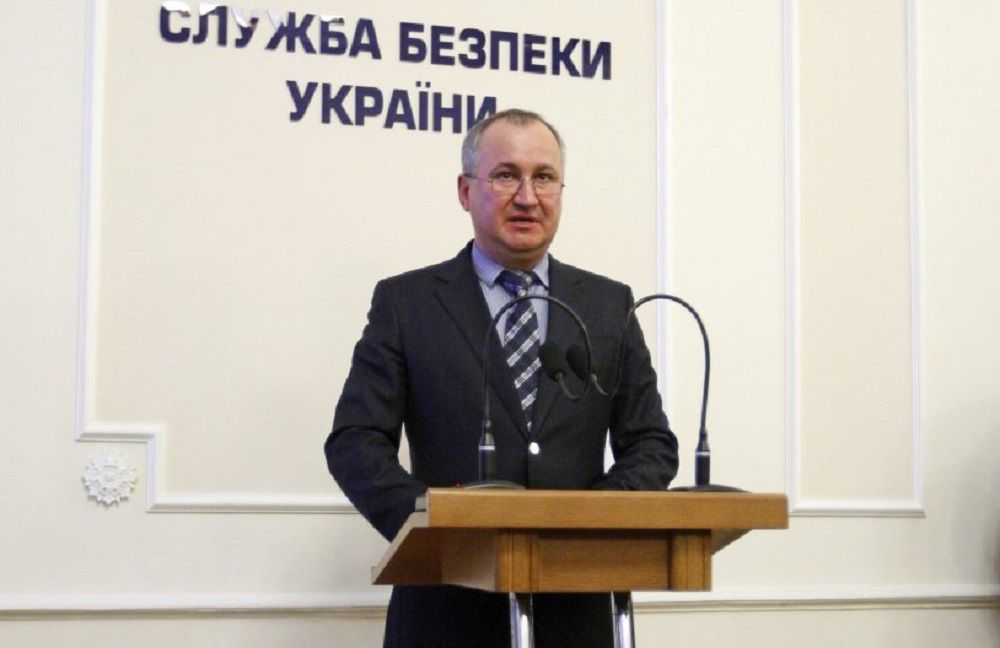 Photo from UNIAN
The SBU received information that through a controlled structure of "Analytics and Security" Federal Information Center (FIC, Moscow) FSB prepared another provocative action against Ukraine. The FIC head Ruslan Milchenko and his colleague Serhii Sokolov were tasked by FSB to find candidates among former ATO participants to allegedly come to Russia for earnings. They involved two Ukrainian citizens as intermediaries who are already detained by the SBU, the report says.
The intermediaries offered to three former ATO participants residing in Dnipropetrovsk region to come to Moscow allegedly for performing construction and building works with good conditions of payment. One of the agents of Russian secret services managed their leave in Ukraine and her accomplice met the guys in Moscow. All movements of former Ukrainian soldiers were recorded on cameras beginning from their departure to Russia.
The rent of an apartment in Moscow was titled in the name of one of the Ukrainians and the owners "made sure" that three young men with Ukrainian passports came to live there. In Moscow, an FSB agent took one of the former ATO participants to the Moscow metro and came with him to the "3 Stations Square" and Domodedovo Airport. The visits to these facilities were fixed by a camera. Allegedly by case, Russian police officers checked their documents. After each facility, the agent called a Ukrainian mobile phone number for a "report." "You see that in such a way Russian secret services fixed the presence of former ATO participants at the infrastructure and the pseudo-reporting at Ukrainian phone numbers. It could be further used as evidence of Ukrainian government preparing and conducting terrorist attacks in Moscow," Hrytsak stressed.
Read alsoRussia's FSB plotting terrorist attacks, high-profile assassinations of state officials in Ukraine – SBU chiefThe SBU operatives established that before the Ukrainians left for Russia the attendants gave them suitcases with personal clothes and "necessary" instruments. Staying in Moscow, the Ukrainians revealed that the suitcases had false bottoms with military equipment. Instructions from Russian handlers were found in a folder transported by one of the men. According to them, the customers imitated necessary conversations with Ukrainian "sponsors of terrorist attacks."
Having realized the danger, the three Ukrainians through Moscow acquaintances managed to come back to their Motherland. "I think that due to the ATO experience the guys managed to cheat the FSB representatives and their agents," Hrytsak said. The SBU Head also called Ukrainians, especially those who have experience of taking part in the ATO, to steer clear of visiting Russia and temporarily occupied territories. "Russian secret services just wait for the opportunity to use you against the Ukrainian state," he underlined.
In the framework of the criminal proceeding launched by the SBU investigators under Article 111 of the Criminal Code of Ukraine, the two organizers of the scheme were apprehended in Dnipropetrovsk region and taken into custody.
The pretrial investigation is under way.